This list is in full support of social distancing, mask-wearing, and staying in if you're not feeling well. As long as you've checked all three of those things, here are some fun things to do in Austin during quarantine! Please be extra careful to stay in if you're not feeling well, wear a mask when you're around the humans, and keep a 6-foot distance from other people. Just a gentle reminder. 😉 If you're like me and eating is one of your favorite activities, I've found that outdoor patios are a safe way to enjoy Austin restaurants. There are a ton of local craft breweries that are doing social distancing the right way.
---
---
Alright Austinites: here are 12 (actually fun) things to do in Austin during quarantine, and most of them are free!
---
1. Walk, run, or bike at Lady Bird Lake Hike and Bike Trail. If you've been cooped up inside, go get some fresh air! It really does some good for the body. The trail is one-way only right now, clock-wise, so you don't have to worry about oncoming runners breathing into your face. (Tired of the trail? There are some great hiking spots around Austin, too.) Enjoy the cool summer mornings or gorgeous summer nights in Austin with your pup or a podcast or a loved one. Another idea: make your run a bit more intentional by training for a race! Virtual, of course… Here's a list of all sorts of races you can participate in, from 5ks all the way to marathons.
2. Play a round of Peter Pan Mini Golf. They've been open in Austin since 1948…iconic! They offer contactless transactions and sanitized golfing equipment so that you can enjoy a safe, socially-distant game. |WEBSITE|
3. Go Paddle Board on Lady Bird Lake. There are tons of rental companies that are open right now and working hard to keep their equipment sanitized and safe for you! Paddle boarding and kayaking are great ways to view the Austin skyline, get some exercise, and enjoy time outdoors all while staying socially distant. (But you can still wave to people on the water, so it feels kinda sorta social.) Tip: head out in the evening so you can get a view of the famous Austin bats.
4. Rent a boat. If you're in serious need of something fun to do right now, spend the day out on the water! Float On has power boats and pontoons available at Lake Austin and Lake Travis. (I had the best day out on the water with them.) They have captains to drive the boats, and they offer Yeti coolers full of ice so all you have to do is BYOB and have a great time on the water! |WEBSITE|
5. Visit all those famous murals. See how many of these murals you can take pictures by! Since people aren't traveling very much right now, some of the really popular murals in Austin aren't very crowded, so now's your chance to stand by the "I Love You So Much" mural on South Congress! Tip: mornings and evenings are the best times for photos because the bright sun won't wash out the pic. Photographers call this "golden hour." Plus, it's not quite so hot if you go early! Stop by lunch at one of these food trucks after your photo shoot.
---
---
6. Go on a food crawl. My book Austin Food Crawls (on Amazon Prime here) walks you through a full day of eating in Austin's hottest neighborhoods. Are you planning to spend the day with someone from out-of-town? Pick a neighborhood, and explore it from morning-to-night with the best eats and drinks! Order here.
7. Visit a brewery. There are so many great ones in Austin, and they're doing a fantastic job and social distancing, contactless payment, and keeping everyone safe! Here's a list of the 22 craft breweries in Austin.
---
---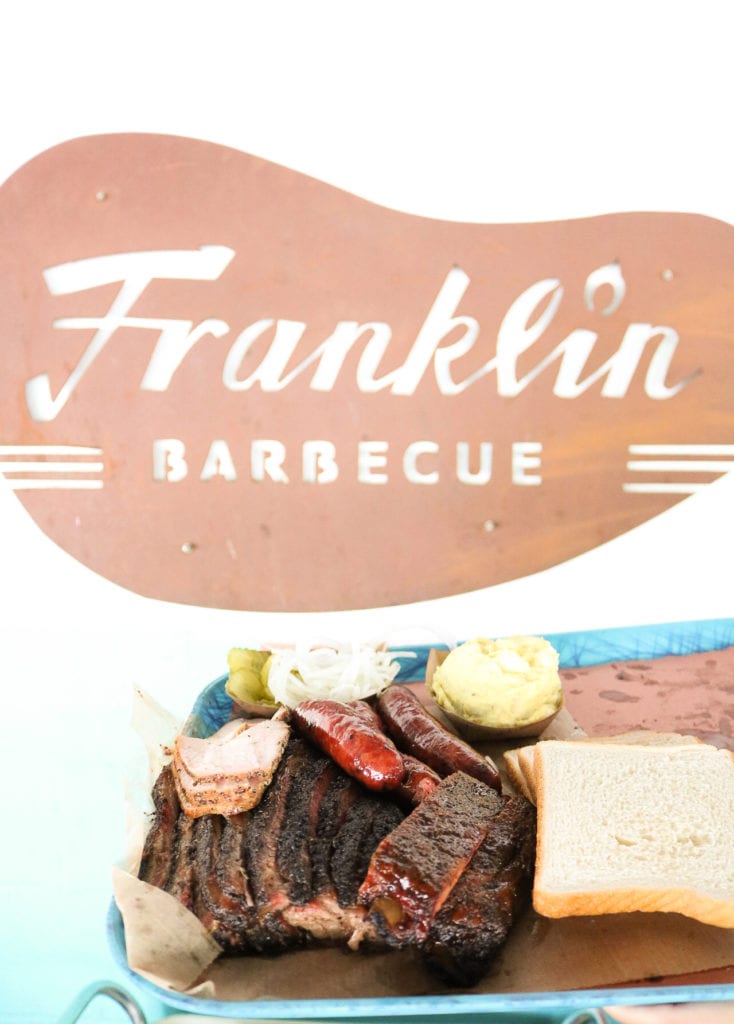 8. Eat Franklin BBQ. There's never been a better time to do it, because you don't have to stand in that crazy long line! Place your order a few days ahead online. Then, all you have to do is show up during your pickup window and someone will drop it off in your car. Easy as that. Order here.
---
---
9. Take a day trip from Austin. Did you know that there are tons of amazing cities to visit that are less than 100 miles away from Downtown Austin? From Fredericksburg wineries to Wimberley swimming holes, Round Top antique stores to epic hikes in Central Texas, you're sure to find a fun way to spend the day. Here are 14 day trips from Austin (all under 100 miles from downtown).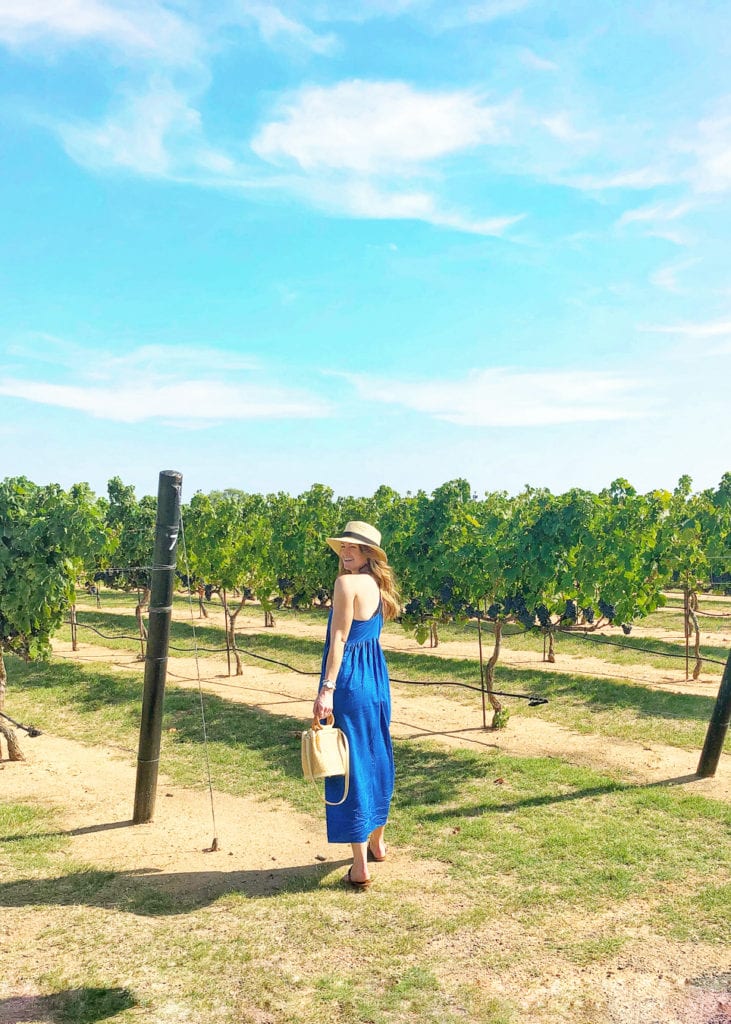 10. Watch the sun set at Mount Bonnell. This is one of the prettiest views in Austin! It's totally kid-friendly (called a "mount" but it's really just a few stairs) and it boasts a gorgeous spot to watch the sunset for a quick photo session. (Tip: sunset is the prettiest time to visit, but it's also the most crowded. Stop by early in the morning to help with social distancing.) | See the top 10 things to do in Austin here.
11. Go on a double date to Top Golf. The Domain location of Top Golf is being extra careful by practicing safe social distancing, sanitizing everything, and making sure the bays are properly spaced. |Reserve here|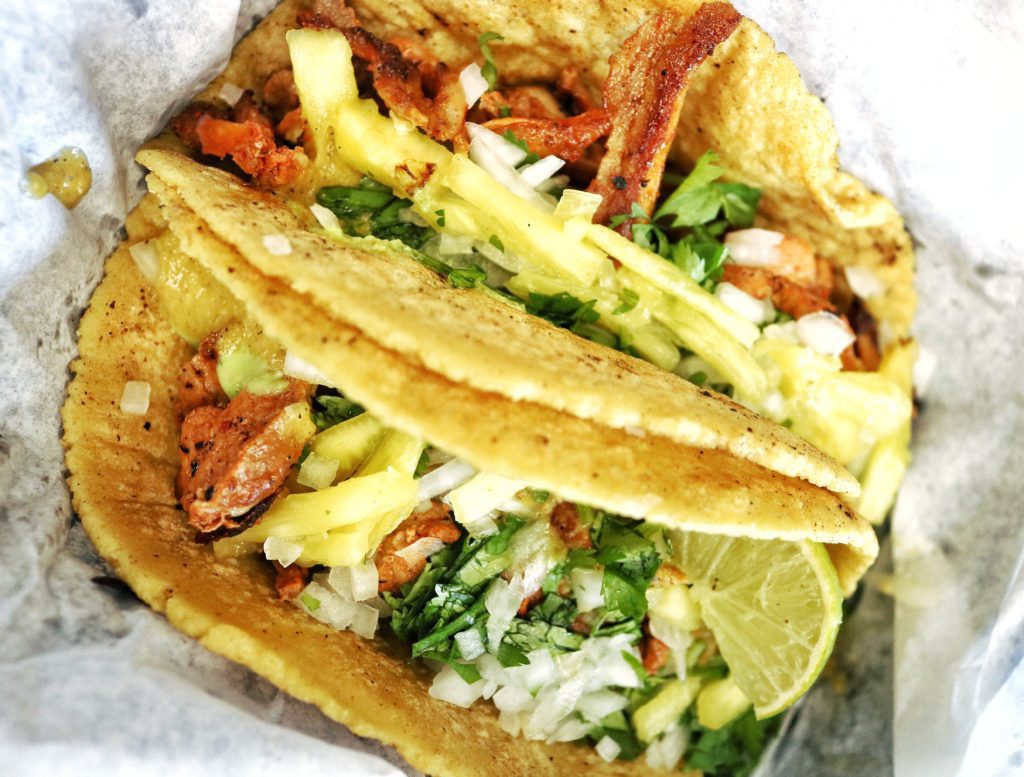 12. Find the best tacos in Austin. Austin is famous for tacos, but which ones are the best? I did my own search and ate tons of tacos (see my results here). Which ones are the best? Pick 5 tacos in Austin from this list and go on an epic taco crawl with your bff. Tag me on instagram (@somuchlifeblog) with your findings!
---
PS: 27 ideas to celebrate your birthday at home, and where to order a birthday cake in Austin. Looking for more ideas of things to do in Austin? Here are all of them.