Last week I escaped Austin's SXSW craziness and flew to Italy for a week of pasta, wine, and gelato with my three sisters. Because spring break fell just a week before my wedding and I didn't have any other bachelorette trip planned, we dubbed this my Bachelorette Trip! My sisters had all sorts of fun plans to make me feel so special on this trip!
I had never been to Italy. Milan wouldn't have been my first choice to visit, but with crazy cheap airfare, who can say no? We flew into Milan and made that our "home base," then did a few day trips out from there. And now that I've been, I think that Milan should be on everyone's travel list! It's known for fashion (eeeh!!!), so I loved window shopping at Prada, Dolce & Gabanna, and Versace. I had to use all my willpower to not buy a gorgeous Gucci bag that I've been eying for months!
In addition to the fashion, I loved exploring the food scene in Milan. Their signature dish is Milanese-style risotto, made with lots of saffron! It's bright yellow in color. I also consumed plenty of gelato (2-3 times a day! *covers eyes with hands*), and loved the cafe scene. Each morning started with a cappucino and a sweet Italian pastry, and then I'd duck into a cafe for another shot of espresso each afternoon.
Scroll to the bottom to read all of my favorite places to eat in Milan!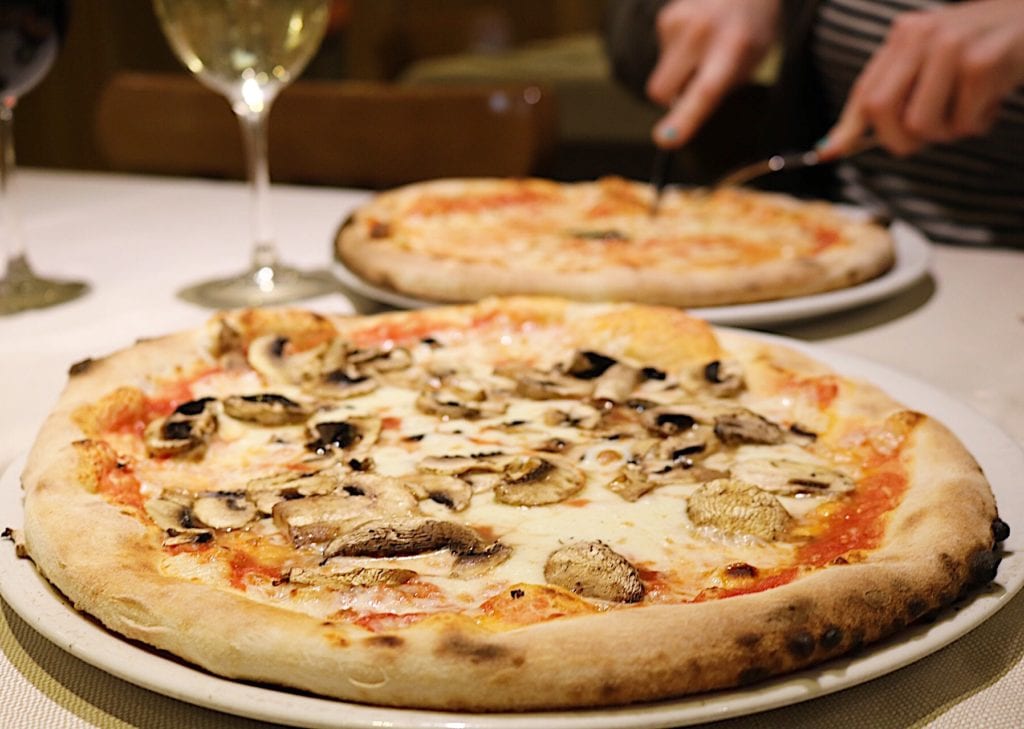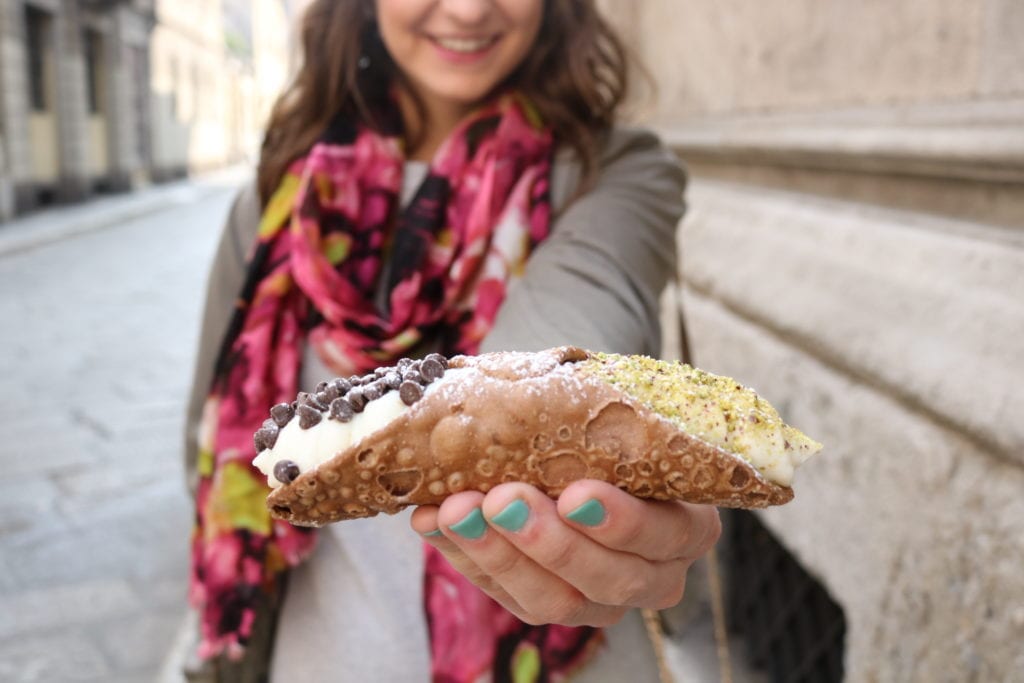 Milan Favorites:
Favorite meal: Taglio (Via Vigevano, 10, 20144 Milano, Italy) This little restaurant in the Navigli district was one of my favorite meals of the entire trip! The risotto was TAH DIE FOR, I had a delicious piece of lasagna with the creamiest béchamel, and the wine list was just big enough to give me a nice selection without making me feel overwhelmed.
Favorite gelato: Rivareno (Viale Col di Lana, 8, 20136 Milano, Italy) I couldn't stay away and ended up going three times! The chocolate-rum was excellent (heavy on the rum, eh eh).
Favorite cocktail bar: Mag Cafe (Ripa di Porta Ticinese, 43, 20143 Milano, Italy) Seriously one of the coolest cocktail bars I've seen! Their drinks have a fairy-tale theme. The cutest menu with all sorts of lift-the-flap and spin-the-wheel to see the ingredients leads you to pick drinks that are served in clever serving devices, like my sister's martini served in a teacup. Too cute!
Favorite cannoli: Ammu Cannoli Espressi Siciliani (Corso Magenta, 22, 20121 Milano, Italy) A small and unassuming shop with empty cannoli shells ready to be piped full of sweet ricotta filling and dipped in chocolate, pistachio, cherry, or orange. I wish I hadn't discovered this on the last day of the trip. I would have gone back for seconds!
Favorite bakery: Pasticceria Bastianello (Via Borgogna, 5, 20122 Milano, Italy) Even if the pastries weren't insanely amazing (they were, btw), I'd recommend this place on the sheer beauty of it! All gold and white with crisp tablecloths, this cafe was a lovely place to perch for a slow weekday breakfast.
Ciao for now!
Kelsey