Hey, friends! I recently shared about my bachelorette trip to Milan, which happened earlier this month. Today, I'm going to finish it up by sharing some pictures and details of the two day trips my sisters and I took from Milan: Florence and Como!
This whole trip took place 2 weeks before my wedding, during Texas's spring break. At first I was a little scared to travel to a different continent so close to my wedding. What if I got sick, had a delayed flight, or couldn't deal with a wedding-related emergency back home in Austin? But in the end, this ended up being one of the most relaxing ways I could have spent my last few days before the wedding! I honestly didn't think about the wedding at all (although my fiancé was always on my mind.. 😉 ), so all I did was sleep in, eat food, drink wine, and explore Italy! I made sure not to pack the trip too full (we all tend to come back from vacations more tired than when we left, right??) so it wouldn't be a stressful week.
We took two separate day trips from Milan: one day in Florence, and one day in Milan. Florence is obviously known for art and history, and Como is at the base of the Swiss Alps (the town of Como is only 10 minutes from Switzerland), so it's a place to relax, take a boat ride, and enjoy the pretty views.
Here are some pictures! Scroll to the bottom to read about some of my favorite foodie spots in Florence.
FLORENCE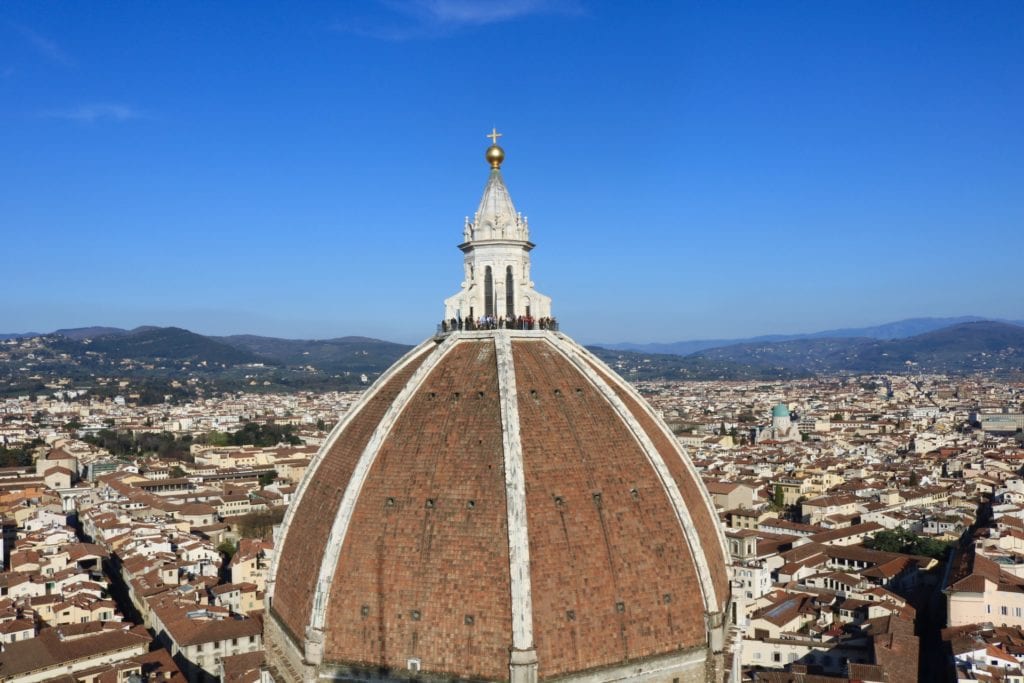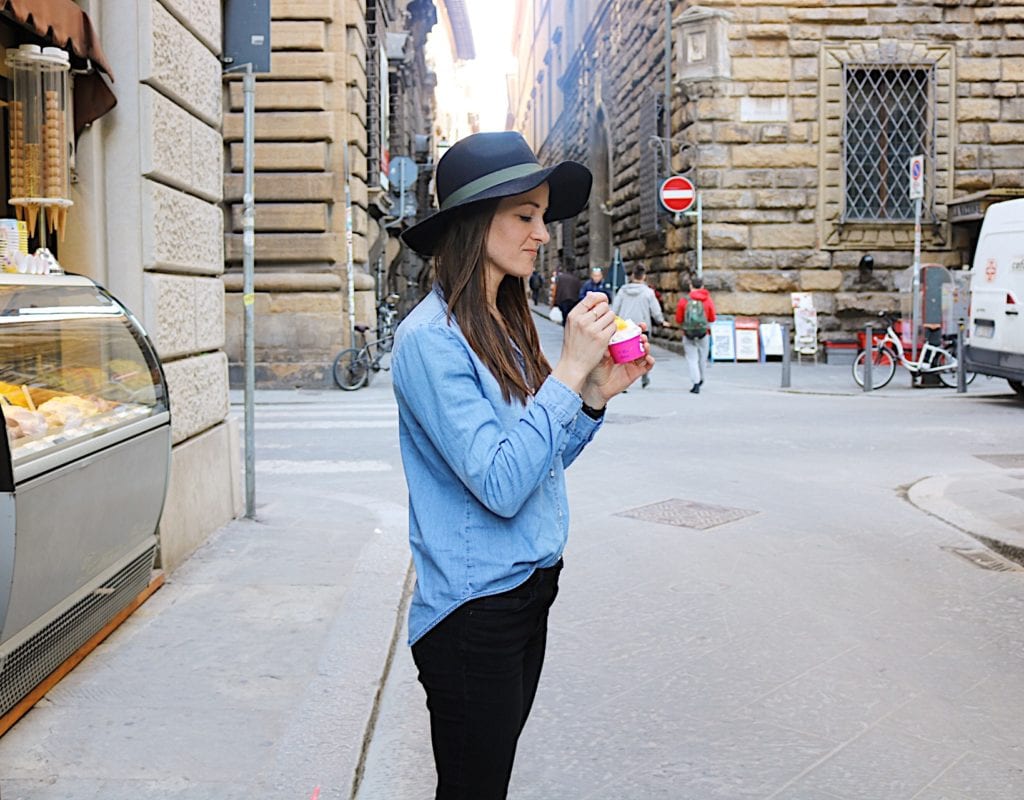 COMO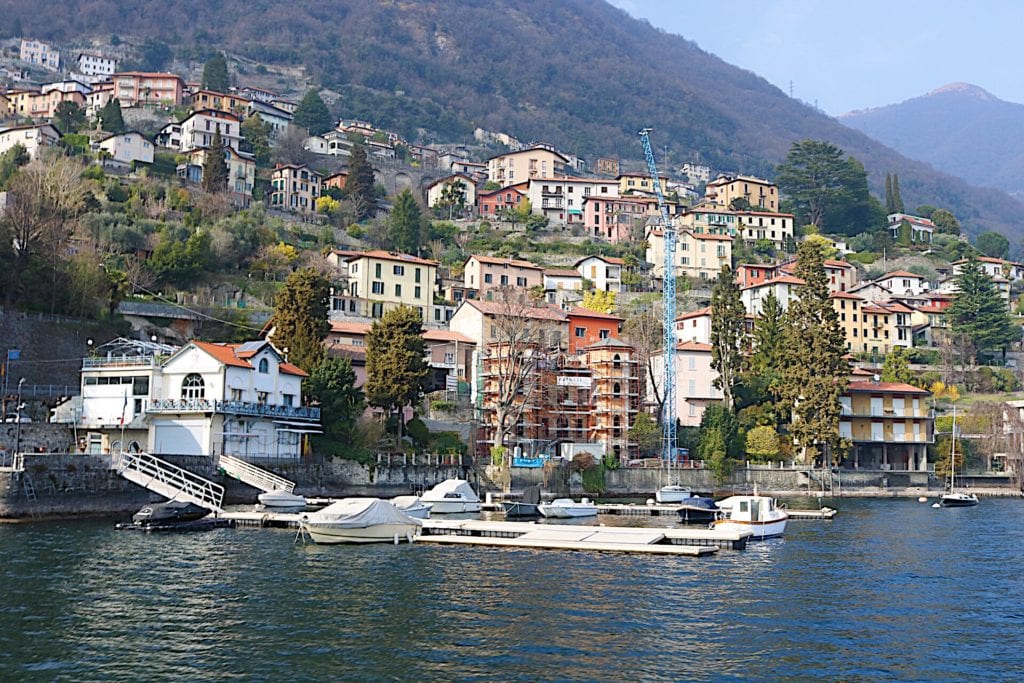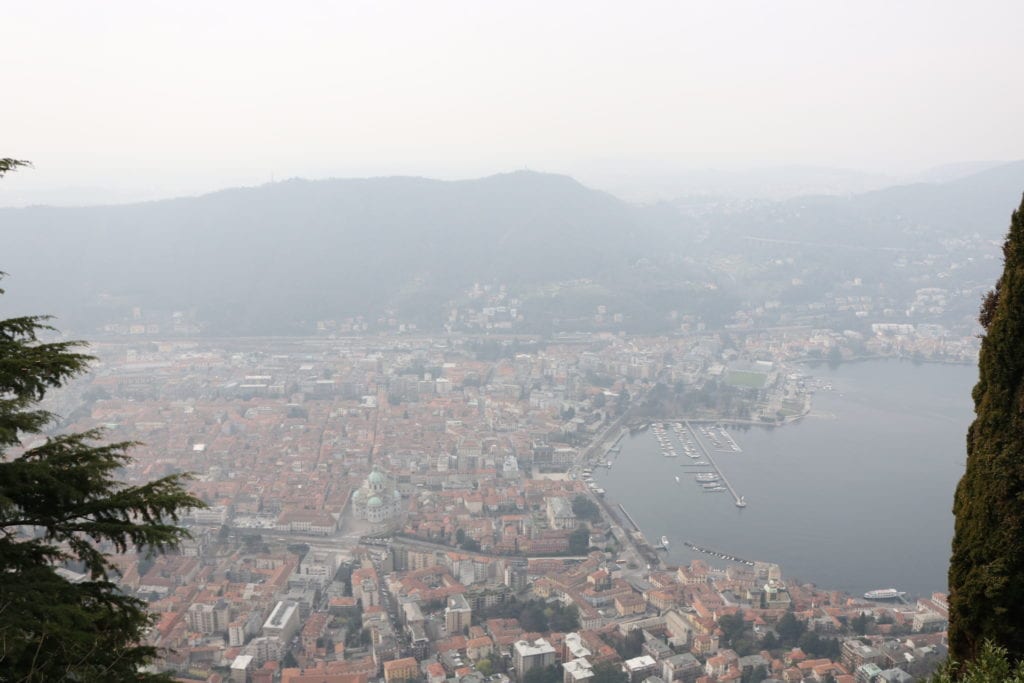 FLORENCE Favorites:
Favorite gelato: La Strega Nocciola Multiple friends told us we had to try this gelato shop, and we were the very first ones there when it opened! Oh my goodness…this was my favorite gelato of the entire trip! Unlike many gelato shops that used synthetic colors and ingredients to make their gelato look bright and fluffy, this place uses simple ingredients and the ice cream is stored in tubs under the counter (look out for the stuff that looks like bright, fluffy clouds – that's not the good stuff). They focus on the most important thing: TASTE!
Favorite meal: Club Culinario Toscano da Osvaldo Easily my favorite pasta dish of the trip was one I didn't even order: I stole some bites of my sister's umbrichelli pasta! The black truffles were shaved on (very heavily, I might add!) in front of us at the table. All three of my sisters and I ordered pasta dishes, and I wish my stomach could have expanded to three times its size for this meal…I just wanted to keep eating!!
Favorite wine shop: Le Volpi e l'Uva This adorable little wine bar is a great place to grab a bite to eat and a glass of wine. Or, if you're rushing to catch your train home (like us….), buy a couple bottles to bring home and drink in your airbnb!
____________
Ahh, Italy. I've wanted to visit for so many years, and now that I've been to three cities, I'm itching to visit more! Italy is so diverse. Every city feels like a different country. And within each city, I felt like I was barely able to scratch the surface on all the things I wanted to do!
What's your favorite city in Italy? From this trip, I enjoyed Florence the most!
Ciao for now!
Kelsey