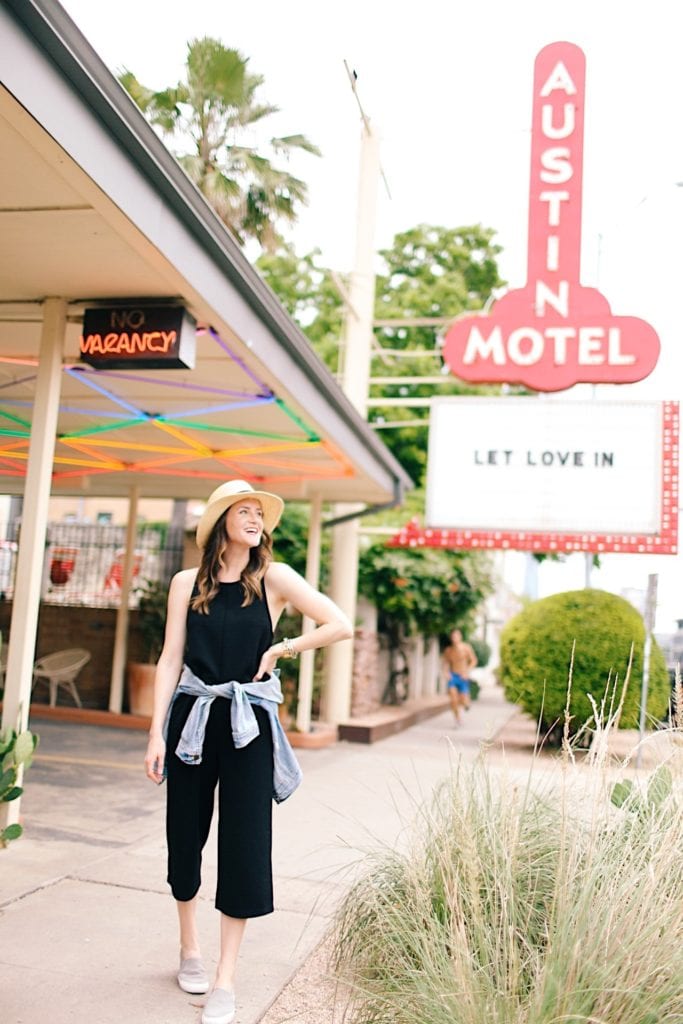 What are the most instagrammable spots in Austin? You've come to the right place! Here are 20 of my favorites that I love showcasing on my Austin instagram account.
Austin, Texas: an instagrammer's paradise. We're known for our bbq, live music, famous murals, and spring-fed swimming holes.
You won't have to look very far to find a bunch of Instagrammable spots in Austin, but here are a few ideas to get you started.
---
The 20 Most Instagrammable Places In Austin
1. The Texas State Capitol
It's right between the University of Texas Campus and downtown Austin, and if you're a tourist here, there's a good chance you're already stopping by this building, the largest state Capitol in the country (except for the United States Capitol) for a tour.
1100 Congress Ave.
---
---
2. I love you so much mural
If you don't take a picture here, were you even in Austin?
Psst: pro tip: go across the street and get a giant ice cream cone with rainbow jimmies from Amy's, and take a picture of that in front of the mural!
1300 S Congress Ave.
3. mount bonnell
Contrary to its name, "Mount" Bonnell is very kid-friendly! Yes, there are some stairs to get to the top, but the view is so worth it.
3800 Mount Bonnell Dr.
4. Franklin Barbecue
The best Austin BBQ + one of the best places to take a photo for instagram! If you're brave enough to stand in the line, instastory your way through the long wait…
900 E 11th St
---
---
5. lady bird lake boardwalk
There are so many places along the boardwalk where you can take an amazing photo of the water and the Austin skyline! I'm partial the the part on the south side of the lake between the South Congress bridge and the I35 Bridge. 
1820 S Lakeshore Blvd.
6. Whole Foods atx sculpture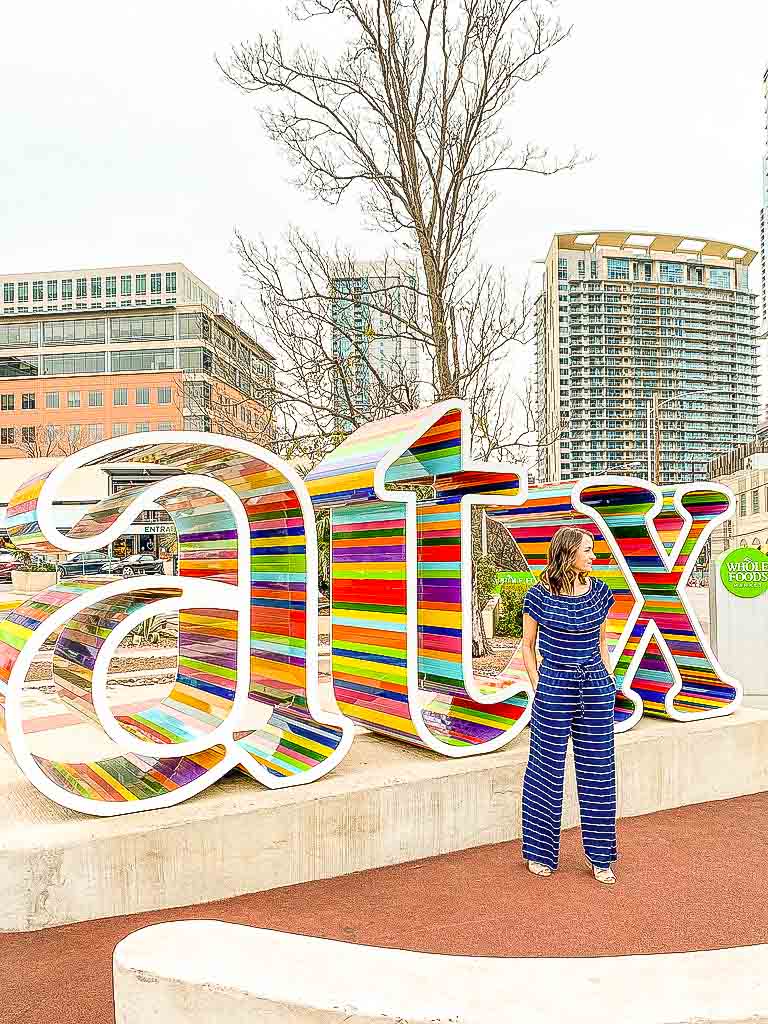 It's cute by itself, and it's also a great place to take a group picture if you're visiting Austin for a bachelorette party! Plus, after your photo session you can go check out the flagship Whole Foods Market that started it all.. 
525 N. Lamar Blvd
7. Austin Library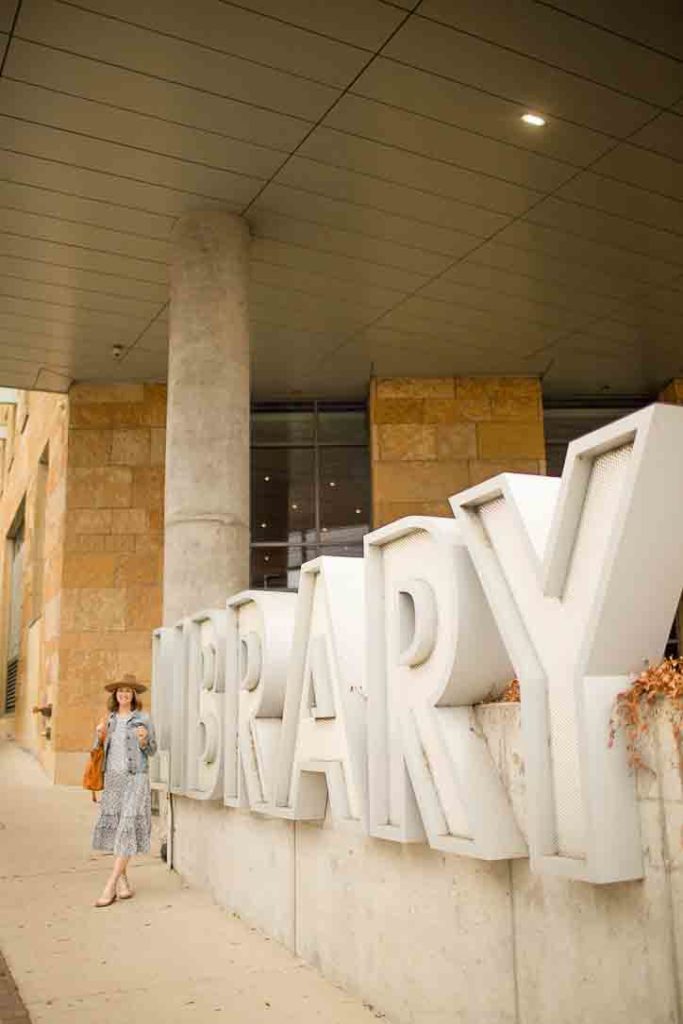 This isn't your average library…it's a HUGE $120 million with a rooftop butterfly garden, floating staircases, and a 37-foot-tall cuckoo clock. 
710 W Cesar Chavez St
8. greetings from austin
So classic! The greetings from Austin (or "postcard mural") happens to be right next to La Patisserie, a little French bakery that sells some of the best macarons and croissants in Austin. This would be a fun place to stop by in the morning!
1720 S 1st St
---
---
9. Torchys Tacos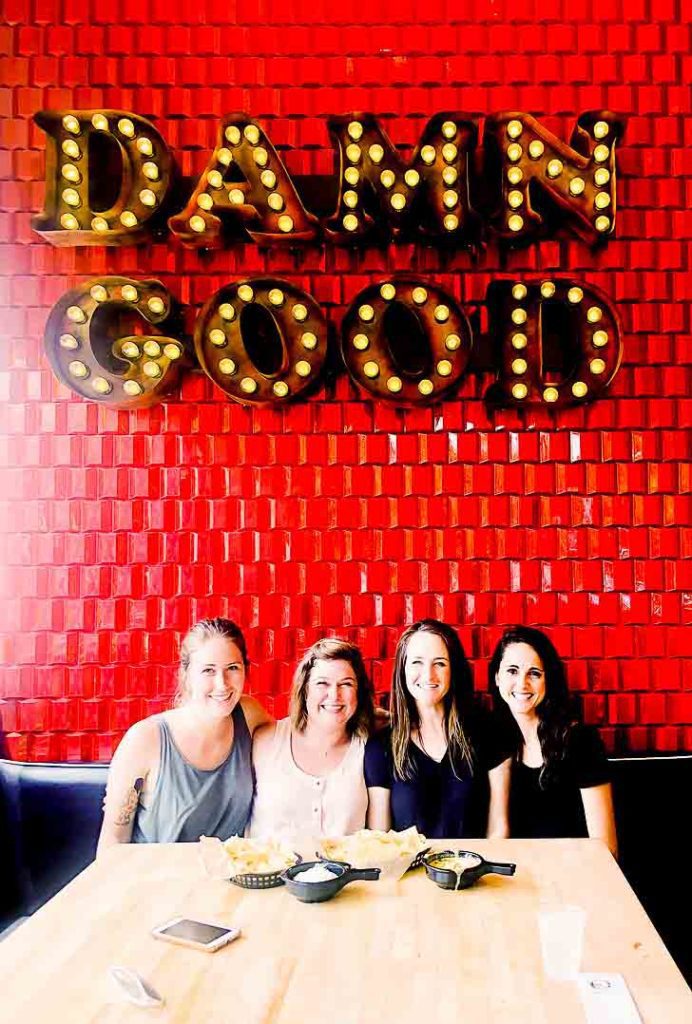 Go to the flagship location on South Congress for the most quintessential Austin picture. 
1822 S Congress Ave.
10. Allen's Boots
This must-visit store on South Congress has more than 4,000 pairs of boots on display!
1522 S. Congress Ave
11. Home Slice Pizza
And while you're on South Congress and eating #allthecarbs, scoot a few blocks north to Homeslice Pizza for a photo with this famous NY-style pizza. 
1415 S Congress Ave.
---
---
12. Barton Springs or Deep Eddy Pool
Most tourists go to Barton Springs, so Deep Eddy tends to be a little bit less crowded. But they're both spring-fed, icy cold in the summer, and a great place to instagram your Austin experience. 
Barton Springs: 2131 William Barton Dr.
Deep Eddy: 401 Deep Eddy Ave.
13. austin motel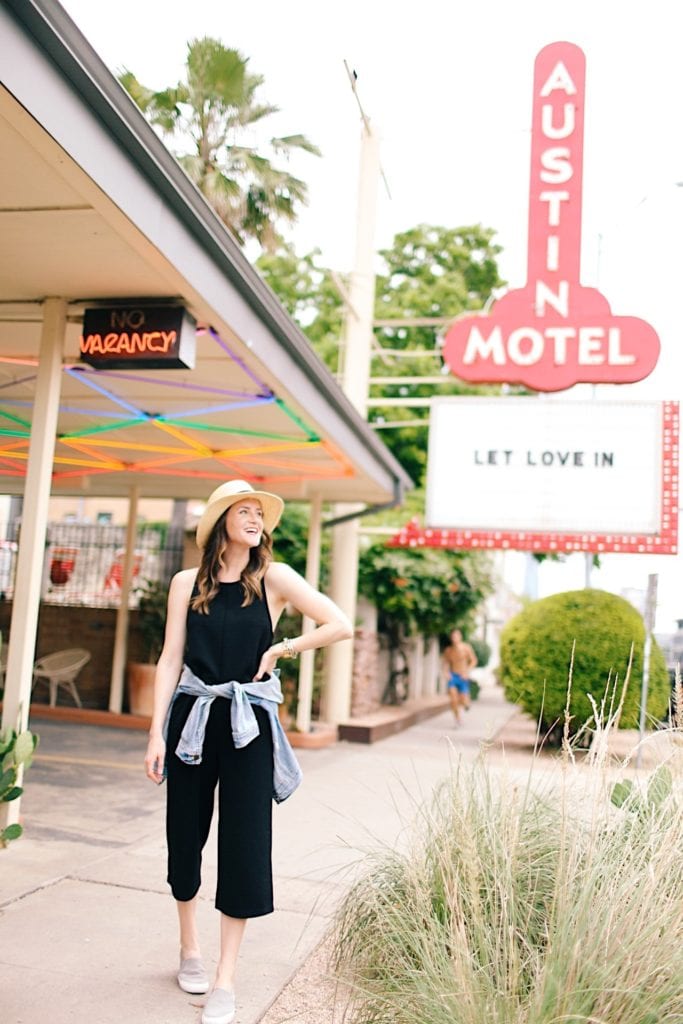 Let love in, baby. 
Psst: this place is so cute and iconic from the outside, but the retro pool is even better! Get a day pass if the weather is nice and enjoy that cool water!
1220 S Congress Ave
14. 360 overlook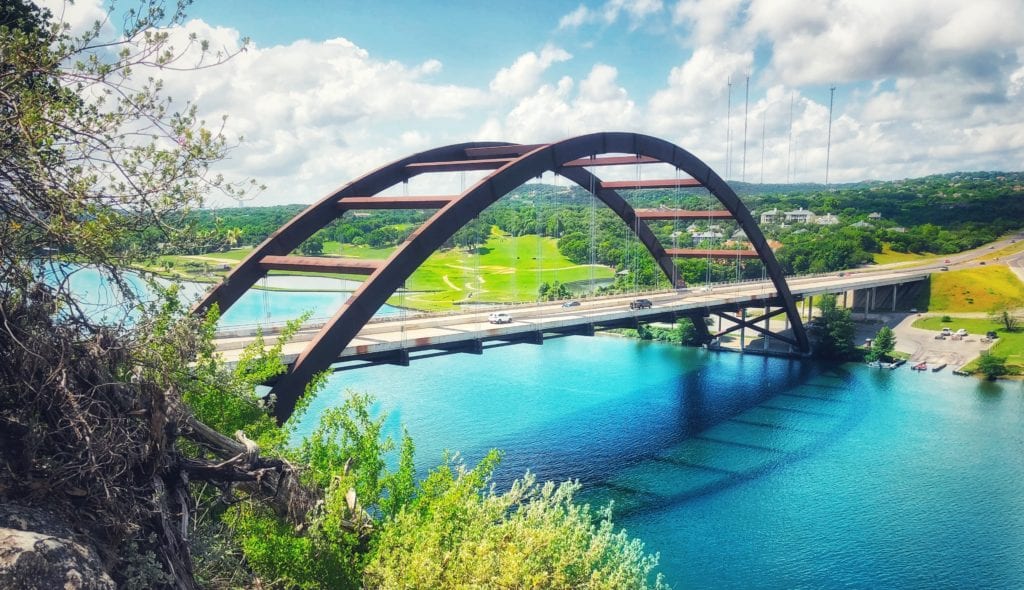 The 360 bridge is the best place to get a view of the Pennybacker Bridge and Lake Austin. 
5300 N. Capital of Texas Highway
15. Pfluger pedestrian bridge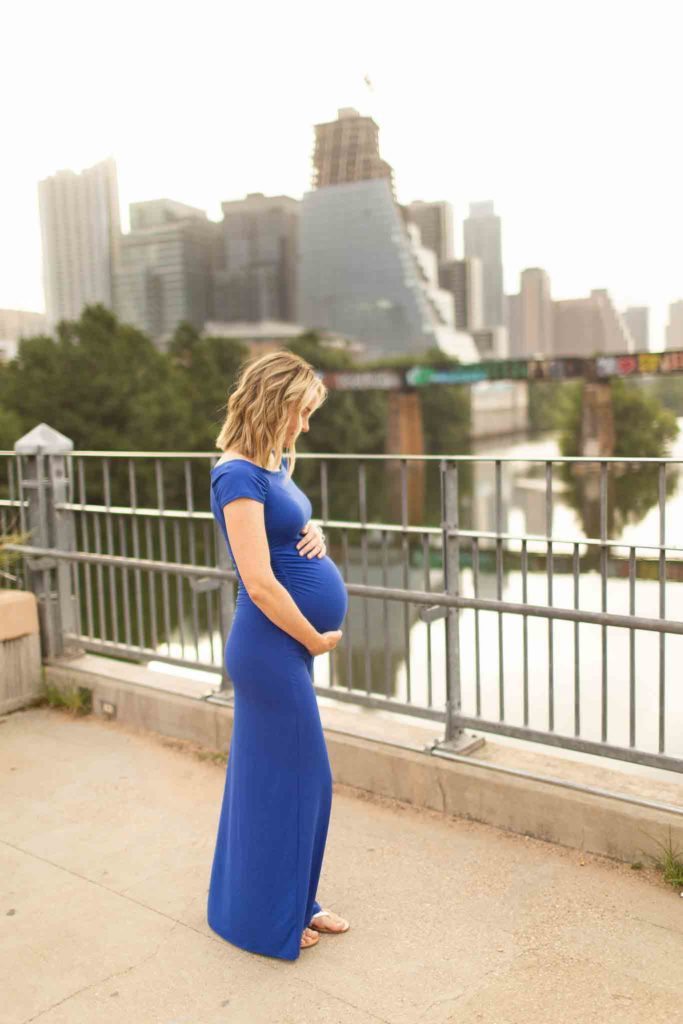 If you're walking on the pedestrian bridge (it runs parallel to the Lamar bridge over Lady Bird Lake) stop and snap a pic of the famous graffiti on the railroad tracks. 
100 S Lamar Blvd
---
---
16. The view from the long center
This has often been called the best view of downtown….and I agree! It's a fun place to workout, hangout, or lounge during intermission at a concert at the Long Center.
701 W Riverside Dr.
17. elizabeth st cafe
I mean….sooooo darling! The food is fantastic, but honestly the whole time I'm eating here I just want to be instagramming everything! 
1501 S First St.
18. The UT Tower
Iconic. Noble. Historic. 
110 Inner Campus Dr.
19. cafe no se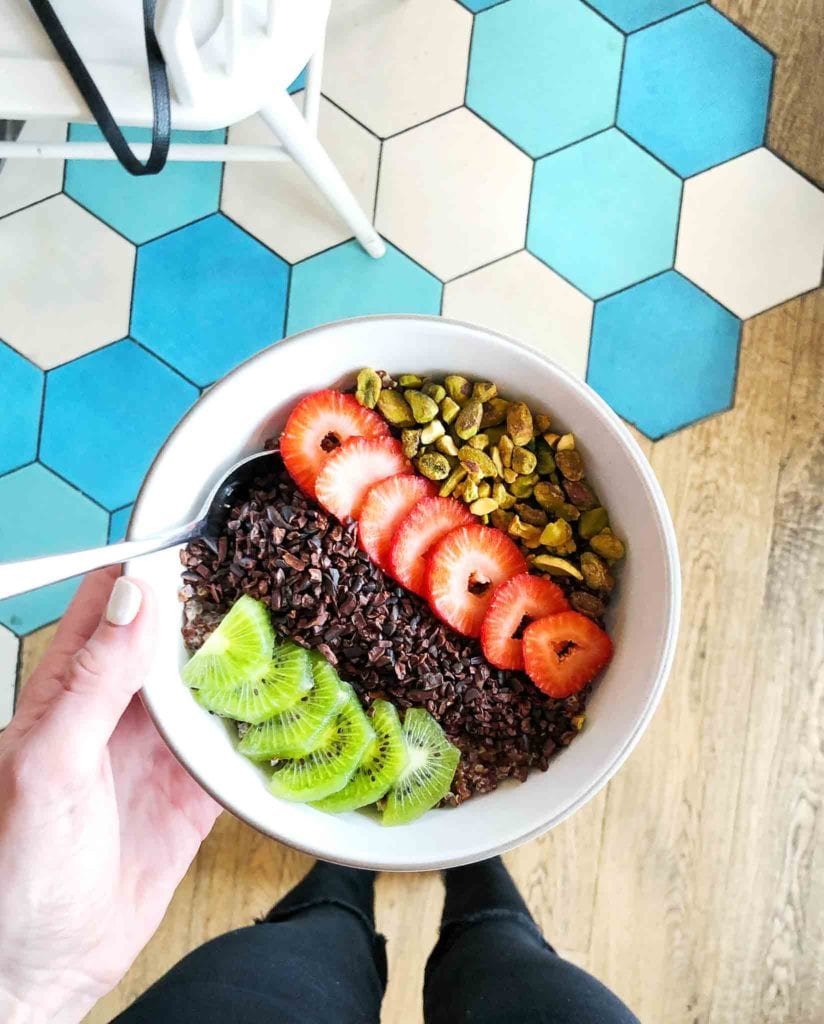 Swoooon! While we're at it, pretty much everything inside the South Congress Hotel demands to be put on instagram. I just can't help myself. 
1603 S Congress Ave.
---
---
20. mattie's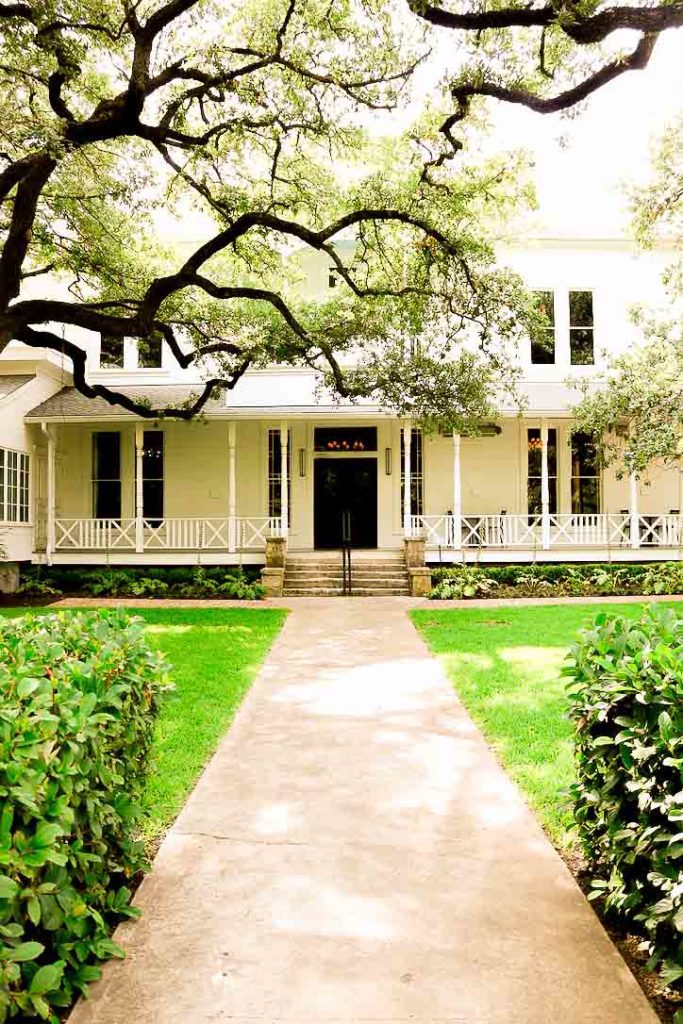 Because how cool would it be to have a peacock on your instagram feed? #dinnerguests. 
811 W Live Oak St.
---
Looking for instagrammable spots in Austin? Search my Austin Index to find your own ultimate adventure in Austin!