Any time I hear about a new (to me) but-actually-old Austin restaurant, I get excited to check it out! I didn't even know that Royal Jelly existed until recently; part of that is because it's a north Austin hangout, and I frequent the bars closer to my home in south Austin. But also, I think that Royal Jelly is the type of place that likes to stay small, stay local. It's truly a hidden neighborhood gem.
My friend, chef Jason Salas, recently took over as head chef and asked me if I wanted to stop in to try a few of his new menu items.
Royal Jelly is the perfect weeknight dinner spot, weekend hang, and it has one of the best bang-for-your-buck happy hour deals from 4-7, Tue-Sat, if happy hour is your thing.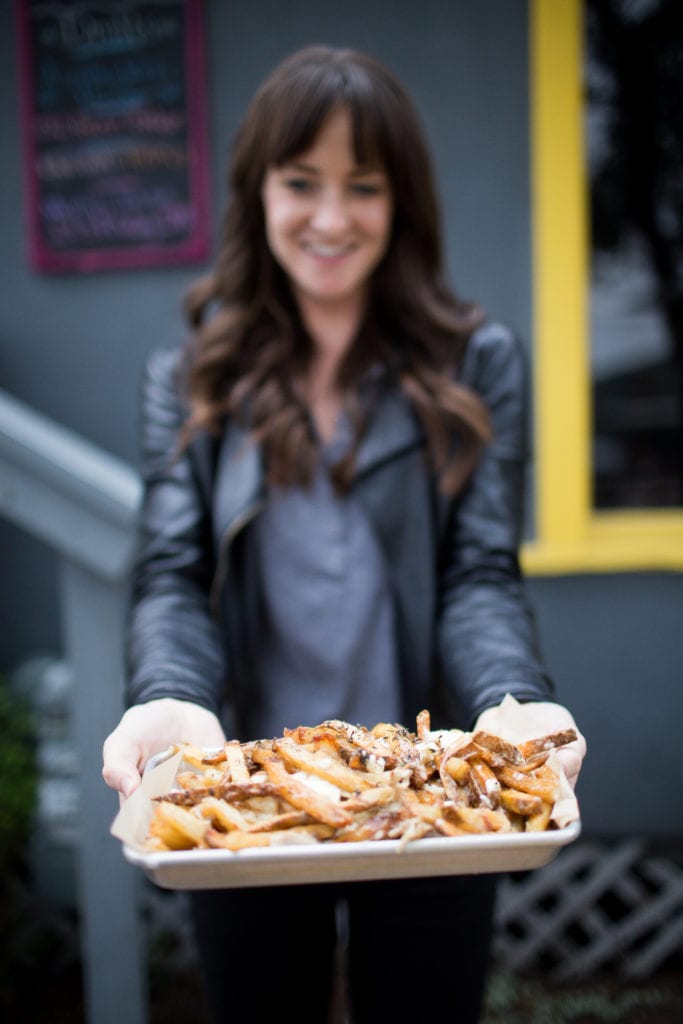 Try this: Duck Poutine. shredded duck with brown duck gravy and cheese curds, served on a bed of fries. 
I'm so happy to have found another Austin restaurant that serves poutine, which is one of my favorite comfort foods! True story: when I was in grad school at UT, I'd head over to Haymaker on Manor Rd for a stress-relieving "meal" of poutine whenever my jury was coming up. Good for stress….bad for my waist line.
This is a "neighborhood bar" in the true sense of the word. Cool wallpaper, low ceilings, vintage furniture, a comfortable patio, and a bathroom that was recognized by Thrillist as "coolest bathroom." Haha! 
Royal Jelly is casual and feels like home. It's the type of bar that the characters from Friends would hang out in if "Central Perk" ever went out of business.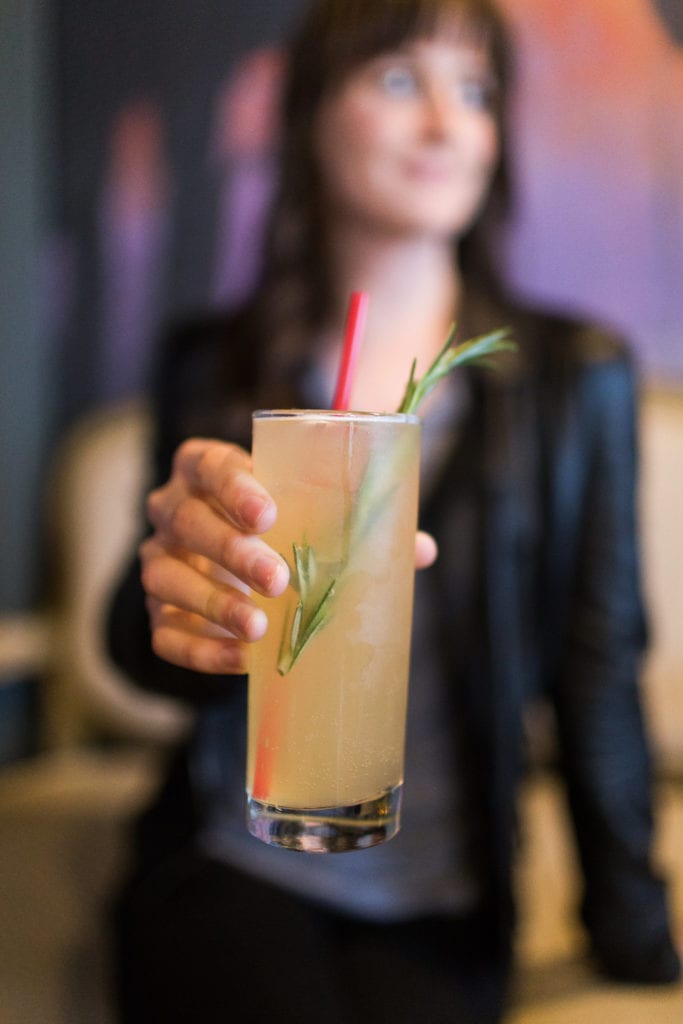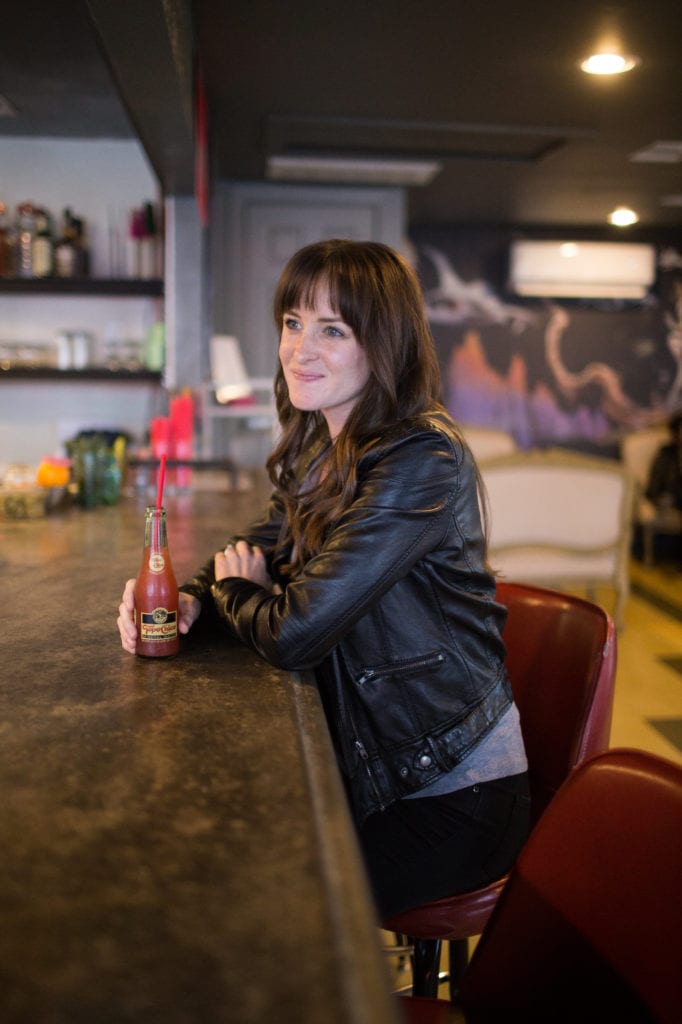 Take your pick of cocktails, beer, or wine. But my favorite is the Paloma served in a recycled, re-sealed Topo Chico bottle. Clever! 
Mmm, I love a good happy hour! Why pay full price for food when you can just show up 30 min earlier and get it for a discount? (Does that make me a cheapo? Maybe a little… I just loooove me my happy hour prices!)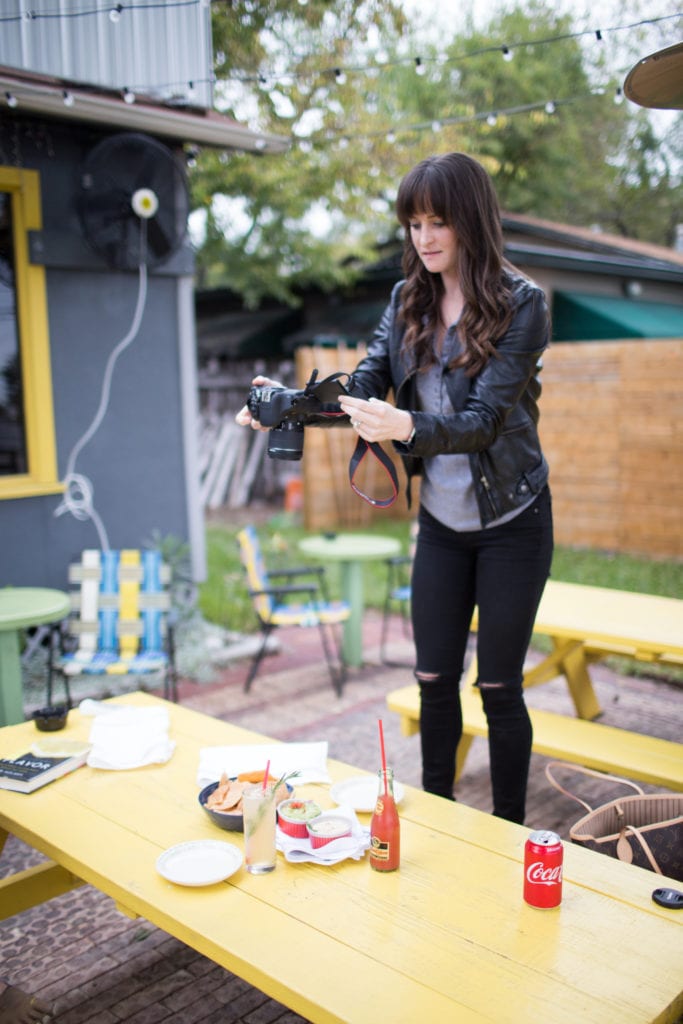 Try this: Lamb Meatballs. Handmade meatballs, bolognese, topped with herbed creme fraiche and a side salad. 
Jason told me the hours it has taken him to develop this recipe, and all the time he puts into making this dish every single day….oh my soul! It's a labor of love! No one knows the recipe except him, and he says that he tweaks it a little bit each time, so you'll never have the exact same "cookie cutter dish" twice in a row. This is the ultimate comfort food on a cold winter evening.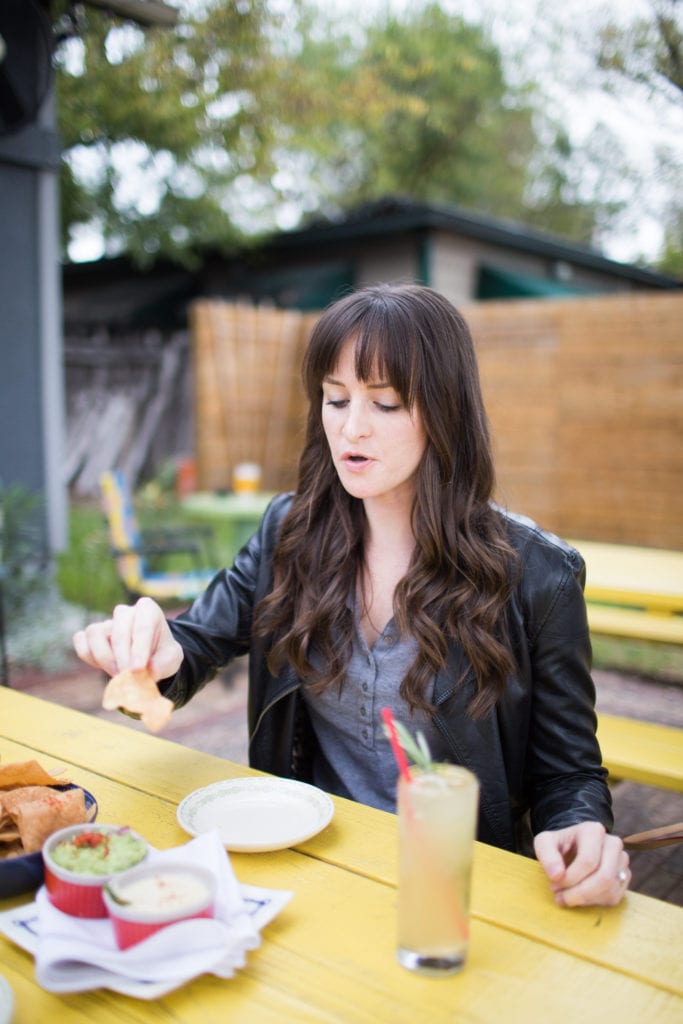 I love this place. Thanks for inviting me in, Jason! Aaaalmost makes me want to live in north Austin…
*Photos by Kiera Jane Photography 
---
704 W St Johns Ave, Austin, TX 78752
Tues -Sat 4 to 11 / Sun 3 to 10
Happy Hour: 4-7 Daily
Save
Save
SaveSave
SaveSave