Good morning! Happy FRIDAY!!
How was your week? I'll be honest…all week long I haven't really known what day it's been. Ha! It's just been one of those weird weeks where my normal routine is off and I'm all confused. I've learned to not let this bother me and just relax, try to not spin my wheels, and relax when I need to. (However, I'd be lying if I said I'm not planning on a SUPER structured and productive Monday next week…I love my routines.)
Anyway, I'm rounding up a few of my favorites from the past few days:
1. Unique Dining in SA
Starting off with this amazing new post on my San Antonio site, because it's just so good! If you live in San Antonio or you're planning to visit it soon, be sure you check out this guide to some unique dining experiences in SA. San Antonio is becoming such a foodie town, and this guide will direct you toward some of the most creative, interesting places to dine in the city.
2. Magnolia Market
When I was driving from Dallas to Austin earlier this week, I stopped in Waco for some coffee. (It's the halfway point, so the perfect place to caffeinate and stop to stretch my legs.)
I've been to a few coffee shops in Waco but wanted to try something different, so I decided to swing by Magnolia Press at Magnolia Market. You know what's funny? I've actually never been to Magnolia Market before, despite having driven through Waco about a hundred times. (And the market is just off the highway in downtown Waco.)
My thoughts? It's cute! The whole thing feels like you're walking into one of the remodeled homes from their original tv show.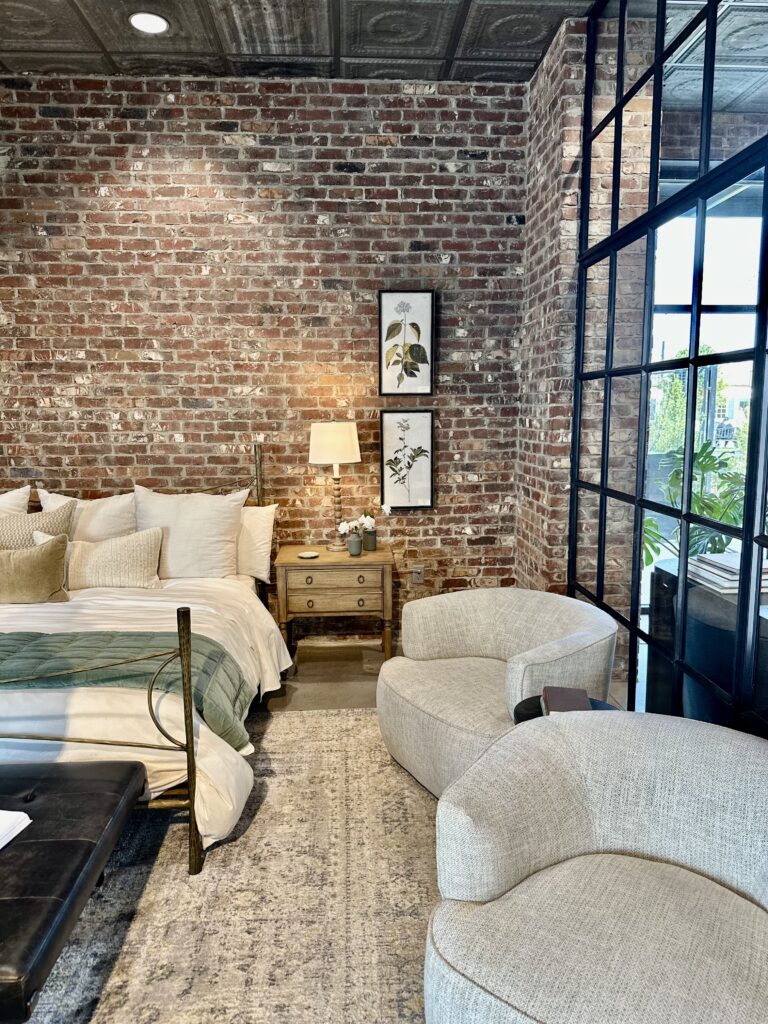 Magnolia Home (the furniture store at the market) looks and feels and smells exactly the way you'd think it might. I'm not a huge fan of farmhouse style, so I wouldn't necessarily call it my own personal favorite place for household goods, but I had to admit that the branding is beautiful and the entire market feels comforting and welcoming.
I got my latte at Magnolia Press and then walked around the market and took it all in. I'll be back for sure, if for nothing other than those giant open turf-covered fields where Milo and Dayton can play for a nice break from the road trip to Austin.
3. First 90 Minute Ride
WE CAN DO HARD THINGS!
This is probably the blurriest photo I've ever posted on my blog, but I wanted to snap a pic while riding to show you this 90 minute ride! Longest I've ever been on the Peloton. Those final 10 minutes were soooo hard, but I felt good overall.
Also, I owe y'all a triathlon training update. It's going well and I have so many things to share! Coming up soon.
4. So Many Good TV Shows
I mean, can you even with all the good shows right now?! Nate and I usually watch tv together 2 or 3 nights a week, but right now we're definitely upping our evening TV game to keep up with all of the great shows that have been released lately. A few I'm into:
Ted Lasso season 3
Succession season 4
Daisy Jones and the Six
Mandalorian season 3
So many good shows right now! I'm actually trying not to get into any new shows because I have to use my evening time really wisely (it's my free time in the day!) and if I start too many shows I'll never do anything else like catch up on work or read books or workout or see friends. Haha.
Also, I'm 100% waiting to start Succession until they've released all of the episodes. I can't do this one-episode-per-week thing. I need all of them at once so I can binge it, if necessary. So I'll be watching it sometime in the early summer when all of the episodes are out.
5. Car Play Time
Do you have kids in your life who love this, too? Every time we get home and pull in the garage, the boys want to play in the car. This can last anywhere form 10-30 minutes, and activities include taking off their shoes, chewing on their socks, making the seats go up and down, pushing buttons, eating random pieces of food found on the car floor, crawling over car seats, and "pretend" driving (usually to the donut store.)
It's great fun.
Happy weekend!