Happy Monday! I'm coming off a great weekend at home in ATX. I loooove getting to spend weekends here! The past 6 weeks have been full of travel, so I haven't had many lazy weekends at home, but those are my favorites.
I was eating at Soursop last weekend and chatting with Nate about my favorite food trucks in Austin, and I've gotta say that Soursop is at the top of the list! I mean…it's hard to pick an absolute favorite in a category as broad as all food trucks everywhere in Austin, because there are obviously all styles of food. But if I had to pick a favorite, it would be Soursop.
(Psst: read to the bottom of this post so I can tell you about a wicked cheap Friday special that Soursop and St. Elmo Brewing are offering right now!!)
What type of food does soursop make?
They specialize in pan-asian fusion fare. Soursop uses lots of Thai and Chinese influences in their food, but there are also plenty of menu items that are easily recognizable more "classic American food," like wings, hot dogs, and burgers .
Here's why you should try Soursop:
You can't find food like this anywhere else in Austin. There are plenty of places that are big into the whole "fusion" thing, but there's no one is doing quite the same thing as Soursop.  A few examples of their clever-ness: tots with togarashi, bonito, and a tsukemen dipping sauce (because plain ol' tots are sooooo 2015), wings with thai chili, fish sauce, and mint, or (my most recent favorite that I tried over the weekend!!) a hebrew national hot dog smothered in mapo tofu. It's like a funky twist on a classic coney dog. Genius!
They start with SUPAH GOOD basics, then they jazz it all up a bit. Those tots are freaking delicious, not just because they all sorts of fun and wacky flavors added to the humble potato, but also because they're perfectly crunchy and not too greasy on the outside, and soft and fluffy on the inside. Some people call them tots, I call them MAGIC.
Big servings. Y'all, just sayin that this is totally a reason to get all psyched up about a food truck. We are long past the age of accepting dinky little servings that could hardly pass as a snack. This is 2018, and food trucks are considered restaurants (just miniature-sized ones) that should serve full-sized portions. Thank you, Soursop, for filling my belly.
It's parked outside one of Austin's best breweries. Soursop is a permanent fixture at St. Elmo Brewing. Get some insanely tasty food and a lovely kolsch to go with it, and enjoy it all on a sprawling patio with some live music. Cheers!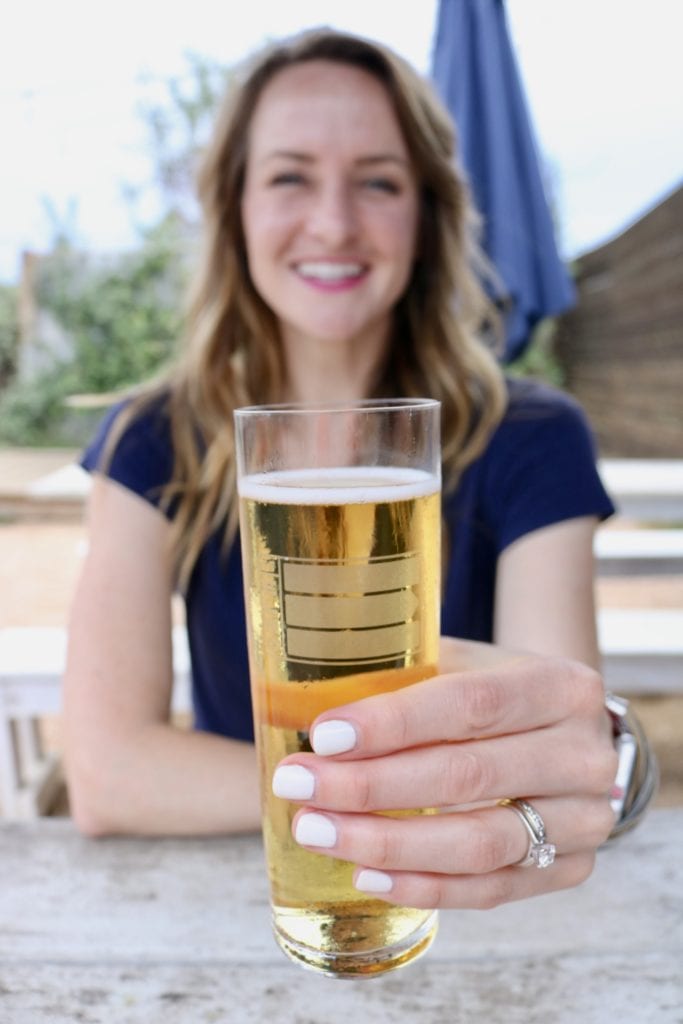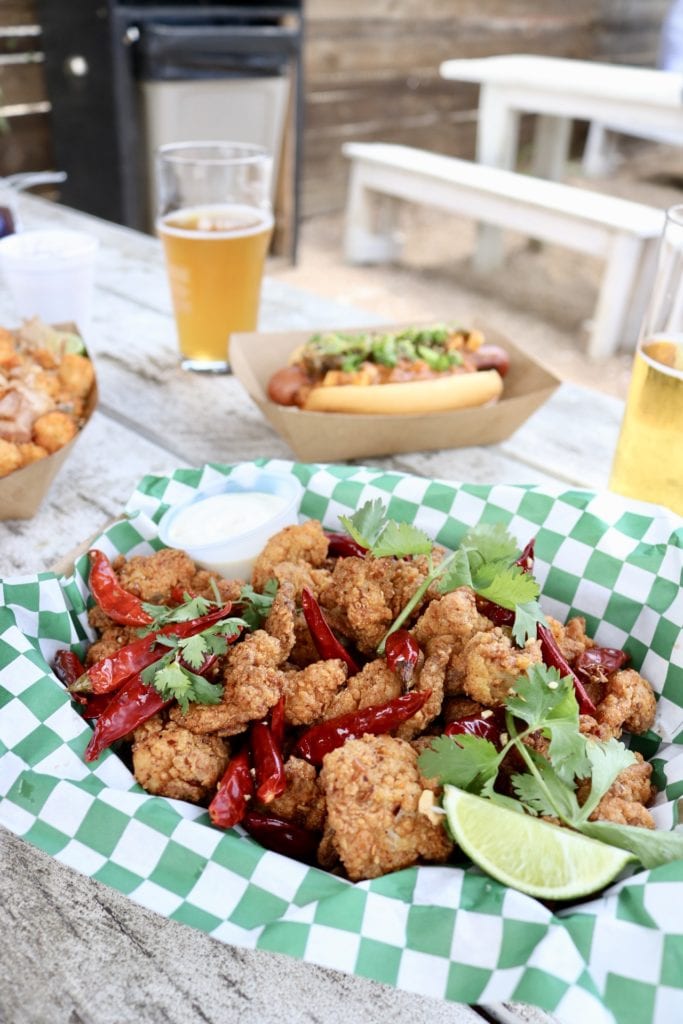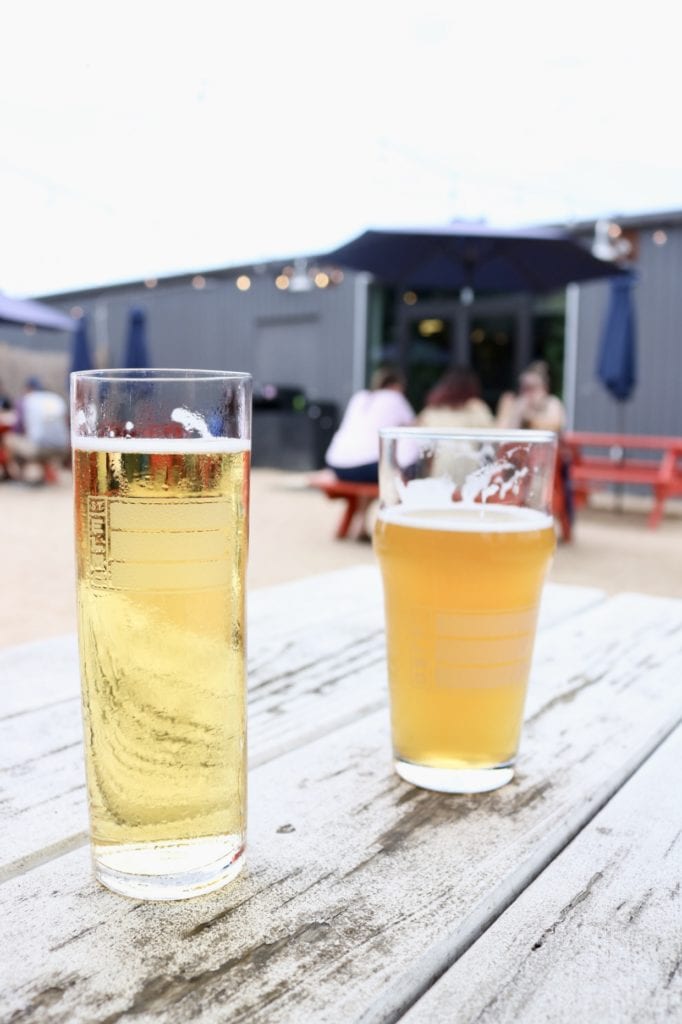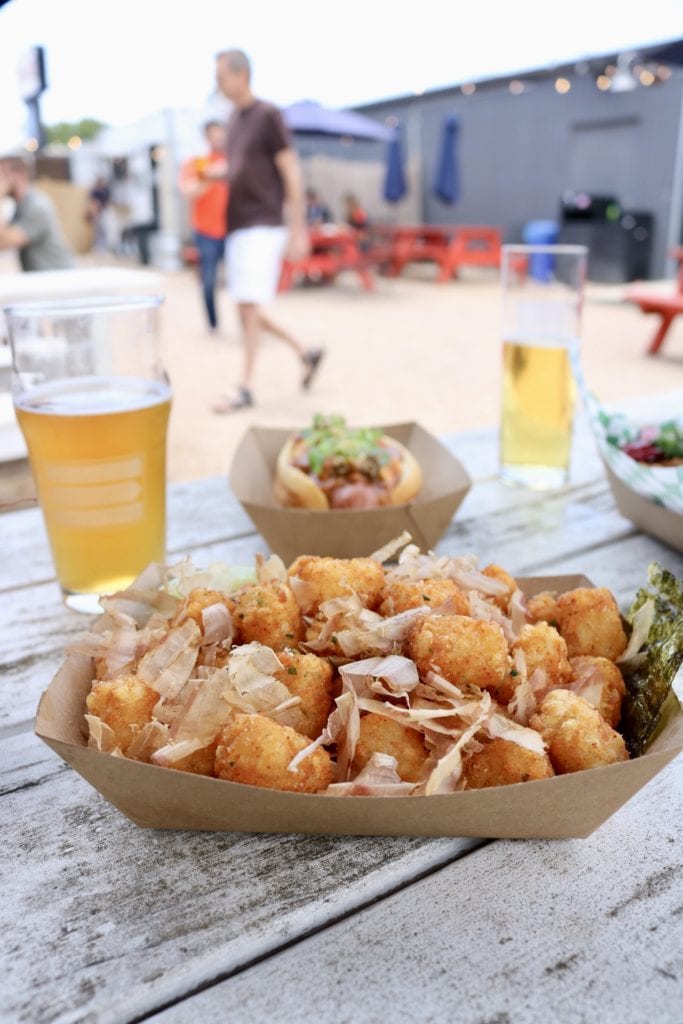 Here's that special I was telling you about, in case you're into eating really good food and saving money, too:
PSA: Every Friday from 12-4 pm, enjoy the "Hot Gai" sandwich from Soursop for just $6 and a $2 pour of kolsch from St. Elmo Brewing. That's an entire lunch for less than $10!
---
Soursop Austin
440 E Saint Elmo Rd, Suite G2
Sunday: 12-8 pm
Monday: Close
Tue-Thur: 4-11 pm
Friday: 12 pm – 12 am
Saturday: 11 am – 12 am