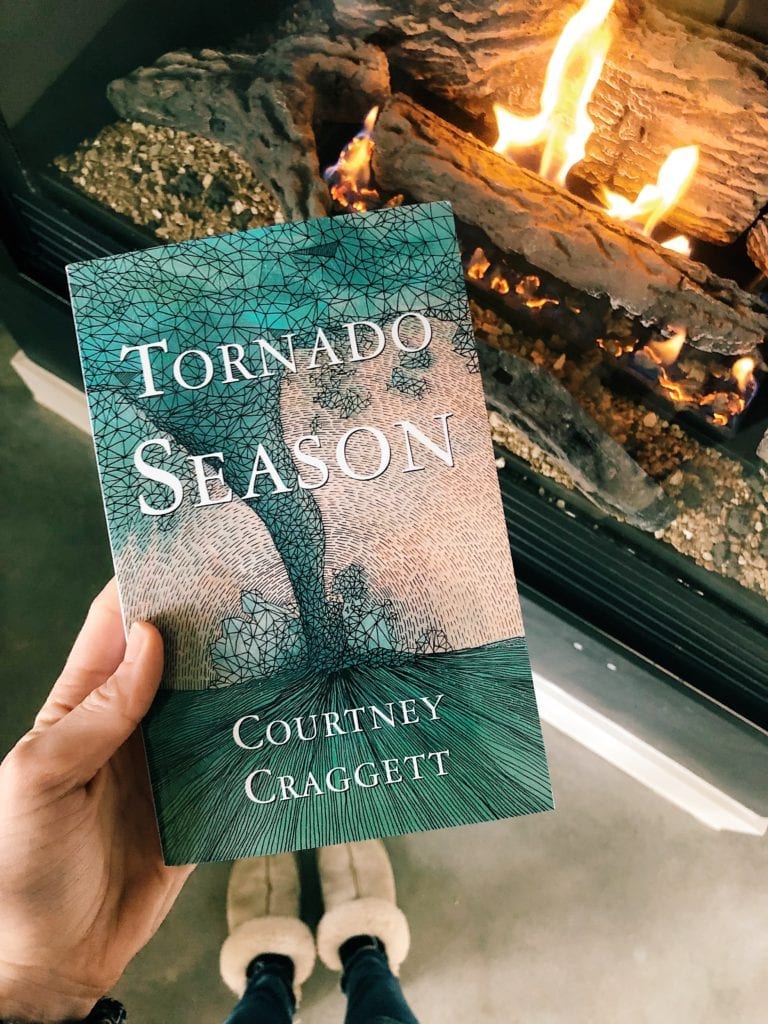 Every couple of months I share a giant blog post of all the content I've been consuming: Netflix, books, podcasts, movies, and maybe an interesting website article I read somewhere. If you want to keep up with what I'm reading in real time, let's be friends on Goodreads!
---
Netflix/Movies
Good Girls // I sent out a random cry for help on Instagram asking for your Netflix suggestions, and "Good Girls" and "You" were the top answers.
I started "You," but about 2 episodes in decided it's really not my type of show. (Someone tell me if I just need to keep going…)
So then I watched the first episode of "Good Girls," and I was HOOKED! Oh my goodness…it's like my all-time favorite characters from some of my favorite shows (Parenthood, Parks and Rec, Mad Men) all put together into one dream team. I binge watched the entire first season.
Season 2 is showing on Sundays on NBC right now, but I want to wait until the entire thing is available on Netflix so I can binge watch that, too. 😉
Marvelous Mrs. Maisel //  Whyyyy did it take me so long to get into this show on Amazon Prime?! As a longtime lover of Gilmore Girls, I should have jumped on the Mrs. Maisel bandwagon right when it premiered.
I love that the wit and banter and dialogue is similar to Gilmore Girls, but the content is much more "adult" with Amy Sherman-Palladino's newer show. I'm just about to finish up season 2!
---
Podcasts
Goal Digger by Jenna Kutcher // I'm sure all of you self-employed entrepreneurs can relate to this: if you're running your own business, you need a steady stream of inspiration to keep you going. You need those little jolts of energy that get you up and going on the days when it just feels really hard to be your own boss.
For me, I loooove listening to female entrepreneur podcasts! I often turn them on while I'm in the shower to help my brain get to a healthy place before I start my day.
Jenna Kutcher's podcast, Goal Digger, found its way into my life last month. (I forget exactly how I found it…maybe a quick search on Overcast?)
Here's what I love: she's friendly, relatable, and SO very successful in her business. She's figured out a way to bring in tons of money each year, but she doesn't seem stressed or overwhelmed by it. I love that she focuses on kindness over competition, developing the whole self rather than just the business person, and how she breaks things down into easy, doable steps.
Here's what I don't love: this is yet another podcast by a woman who has built a HUGE brand that's all about helping other woman  make money and build brands. Where are the podcasts from female business owners who are generating income from something other than selling courses and products that help other women build brands?
If you know of any, please let me know!
---
Books
My Oxford Year
If you read The Royal We and enjoyed that one, you'll probably like this one! My Oxford Year is a chick-lit, light-hearted easy read (hello, summer break reading list!) with just a little bit of a heavy twist at the end.
Ella is spending a year in Oxford as a Rhodes Scholar, intent of working and studying hard….until she walks into class and discovers she has an undeniable attraction to the handsome lecturer, Jamie Davenport. (Oh yes…this is one of those books.)
It's light, it's romantic, it's a little bit predictable. It's just a fun, quick read!
Tornado Season
Ta-da!! This is my sister's first published book, and I'm SO excited to be able to share it with you! It's a series of fictional short stories that deals with topics like the U.S.-Mexico border, deportation and immigration, and life in the U.S. foster care system.
My sister has wanted to be a writer her entire life. (Seriously! She's been telling people she wants to be a writer ever since she was a little girl.) She spent most of her twenties in school, earning a Ph.D in creative writing and Mexican-American literature, and then she spent years hustling and applying (which is a full-time job by itself) to University jobs around the country before landing her spot as Assistant professor of English at Weber State. (Remember when I went to Utah last year? It was to see her new home!)
And during all of that, she also landed a book deal (Yep, casual…this girl does it all) and just released Tornado Season last month. Her book handles really hard issues, is beautifully composed, and deserves a spot on your bookshelf. 😉
The Power Of Now
This one was on my to-read list for years, and now I'm wondering what kept me from reading it sooner? (Actually…I feel like I read it at just the right point in my life. I'm not sure I would have been ready to absorb it all a year or two ago.)
I borrowed it from the library (after going through a significant wait list), then immediately went to Book People to get my own copy and re-read it.
This book is gradually changing my life. It's work, so I can't say it's a quick fix to learning how to stay in the present moment. But since it's taking so much mindfulness and attention to feel like I'm making progress in my ability to stay in "the now," I know it's working.
If you feel the urge to buy this book and learn how to transform your inner world by living in the now, I can wholeheartedly recommend it.
The Tatooist of Auschwitz
I've read lots of books about the Holocaust, but this one is one of my favorites because rather than following fictional characters, it's a true story recounted from a holocaust survivor that the author knew and interviewed. It's about a Slovakian Jew named Lale Sokolov who is assigned the task of tattooing the prisoners as they enter Auschwitz concentration camp. He meets a fellow prisoner in the camp named Gita, and they fall in love and he vows that they will both get out of the camp alive and get married.
The Heart's Invisible Furies
LOVED this book!! It's about Cyril Avery (not a real Avery, according to his eccentric adoptive parents) who was born out of wedlock to a teenage girl who had been cast out of her devout Irish Catholic community. Cyril spends his life (his whole life….this book follows him from conception all the way to his old age!) figuring out who he is, battling his romantic attraction to his best friend, Julian Woodbead, and struggling to identify his home, family, and country.
I listened to the audiobook version, and absolutely loved the narrator! There's a lot of dry humor in this book, which is totally my thing. This book is funny, sad, and informative (it taught me a lot about the culture of Ireland from the 1940s to today.) Such a great read!
Eleanor Oliphant Is Completely Fine
Alrighty…this book is adorable and completely won me over in the end. I listened to it as an audiobook and loved it!
Eleanor Oliphant is a slightly dysfunctional adult who has managed to figure out a way to go through a perfectly structured life by avoiding as many social exchanges as possible. The book is written in the first person, and I love her commentary on typical daily interactions like office small talk, finding a seat on public transportation, and shaking hands. So precious.
Through a whole series of events, her world is turned upside-down and her past is gradually revealed, showing the reader how she ended up the way she did. This book is triumphant and quirky and an all-around fun read!
---
To see all of the books I've read in 2019, click here.
Happy Monday, friends!