Brunch in Austin is quite the event. Many of the popular places will have hours-long queues and folks scrambling to get tables, but once you're seated, you're in luck: brunch means booze before noon, sweet or savory bites for any appetite and a lazy start to your Sunday.
Here are 24 tried-and-true brunch spots in Austin that every foodie needs to try at least once. Looking for some weekday brunch spots? Here are some fantastic Austin breakfast places that are open Monday-Friday.
[vessel-campaign id="199″]
---
24 Tried-and-True Brunch Spots in Austin
1. Suerte
Suerte, a modern Mexican restaurant in east Austin, fits the "tried-and-true" theme. They've been winning national awards left and right and have been recognized by big names like New York Times and Bon Appetit. This is an Austin hot spot for both brunch and dinner!
The theme of this restaurant is corn: they nixtamlize it and make their own soft, flavorful tortillas. And before you start thinking "isn't corn kind of bland?" let me convince you that the brunch menu is anything but bland! Start with one of their brunch cocktails, like the Yaupon Spritz with guava and yaupon tea and bubbly cava poured on top. Order a pastry to start, like the brioche doughnut with Mexican vanilla and prickly pear glaze. And the brunch plates are small, so try a bunch for the table to share: smoked salmon tostada, confit brisket tacos, and the most scrumptious chilaquiles you've ever tasted.
WEBSITE | 1800 E 6th St
---
---
2. Jacoby's
If you want a classic southern brunch of biscuits and gravy, chicken fried steak and waffles, or smoked chicken micas with a side of pimento cheese grits, this Austin brunch spot is for you! Jacoby's  serves ranch-to-table fare, so the food you're eating at Jacoby's was actually raised at the Jacoby ranch in central Texas. The burger, hash, pancakes, duck migas, shrimp and grits, and buttermilk biscuits are all hearty and delicious and I can't. get. enough.
Also, this is an Austin brunch restaurant with a patio! They have a great outdoor space that overlooks the Colorado river. It's the perfect place for a lazy, boozy brunch on your Sunday morning. PS: if you order dessert, be sure to try a slice of that strawberry cake. It's unbelievably delicious.
WEBSITE | 3235 E Cesar Chavez
---
3. Elizabeth Street Cafe
Elizabeth Street Cafe is one of the most iconic brunch spots in Austin. The restaurant is small and tables can be hard to get, but the ambiance, service, and food are all top notch. This is a French Vietnamese restaurant in a bright and beautiful little house on South First Street.
You'll want to try their Vietnamese iced coffee; it's hot, Vietnamese-grown coffee that's dripped over a good pour of sweetened condensed milk. The menu of banh mi, pho, spring rolls, and noodles and rice is all expertly made and packed with so much flavor. Don't skip out on the French pastries (I love their hame and gruyere croissant!)
WEBSITE | 1501 S 1st St
---
---
4. Bar Peached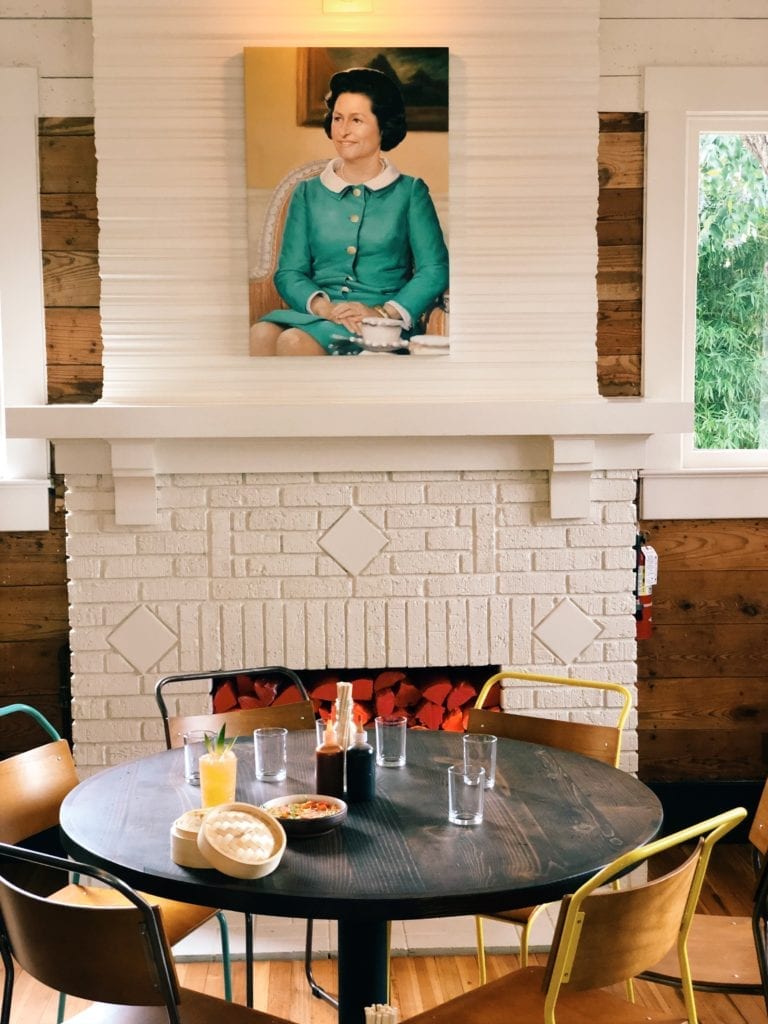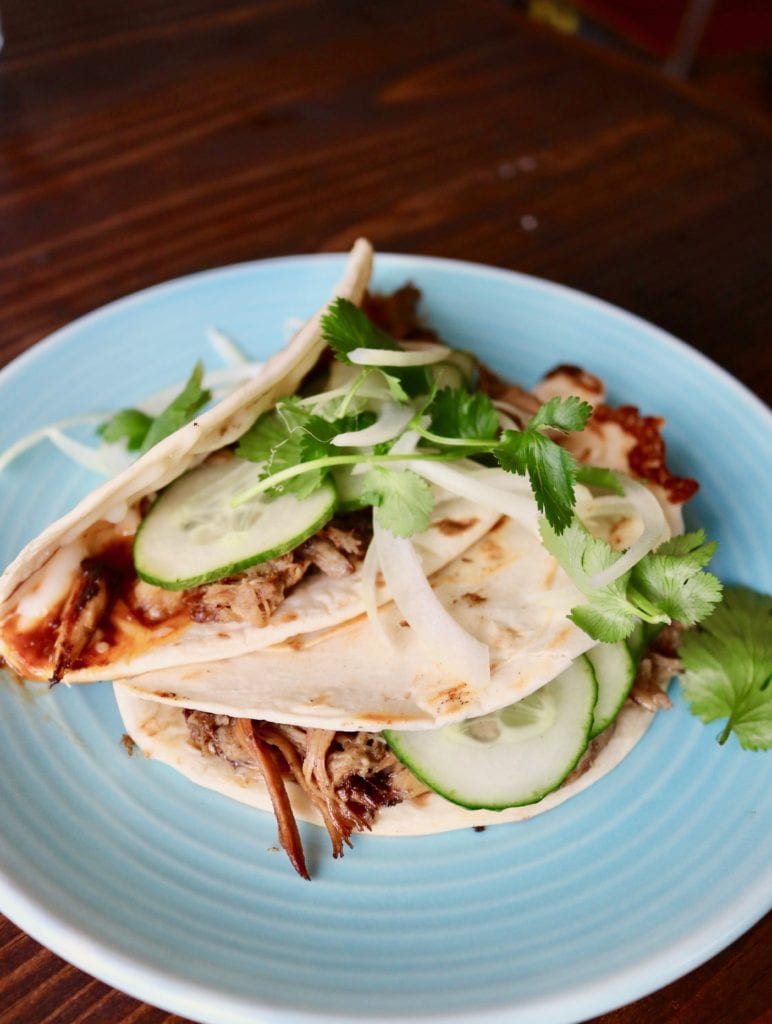 Ooh, this is a fun one! Bar Peached serves cocktails, tacos, and Asian-inspired comfort food in an adorable bungalow + outdoor space near downtown. You can order sweet (matcha beignets or bread pudding French toast), savory (fried chicken biscuits and gravy or avocado toast with whipped tofu), and a whole slew of beautiful cocktails.
Bar Peached is from the team behind Peached Tortilla, an iconic Austin restaurant in north Austin. (If you're looking for yet another brunch option, Peached Tortilla's Sunday morning spread is a good one!)
WEBSITE | 1315 W 6th St
---
5. Josephine House
Josephine House is easily one of the prettiest brunch spots in Austin, but the food matches the hype. Those lemon ricotta pancakes are SO thick and fluffy, and the breakfast burger is served with those tasty little frites that we all love so much…
Psst: they have a weekday breakfast, too!
WEBSITE | 1601 Waterston
---
---
6. Better Half Bar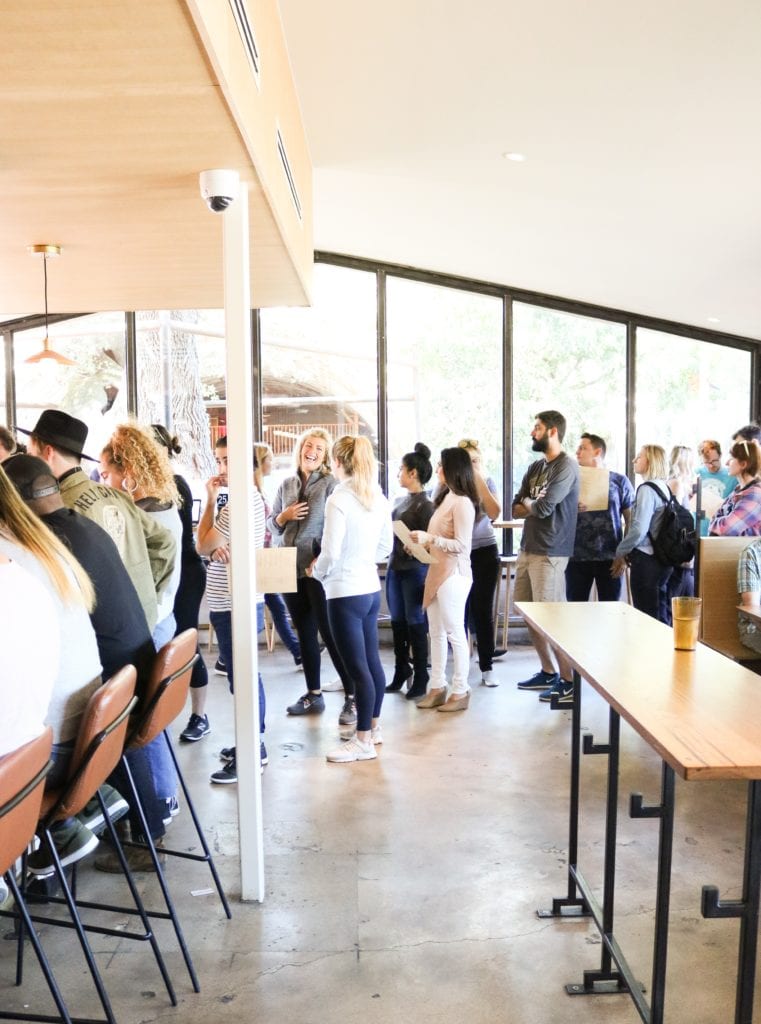 Part coffee shop, part bar, part restaurant, and Better Half is one of the most popular weekend hangs in Austin. Come for the food and stay for the ambiance! Try breakfast staples like a pastrami hash, egg and hash brown breakfast sandwich, and banana pancakes. Enjoy it all on the outdoor casual patio.
Psst: they're near downtown but they have a full parking lot, which is very significant in Austin.
WEBSITE | 406 Walsh St
---
---
7. Bouldin Creek Café
This is a vegetarian brunch in Austin, but the menu doesn't feel especially veggie-heavy. I love getting a Joe's Smokin Omelet (cheddar-jack cheese, sautéed organic spinach & onion topped with chipotle-pecan pesto), an earl grey latte, and a vegan oatmeal cookie sandwich to go.
WEBSITE | 1900 S 1st St
---
8. Dai Due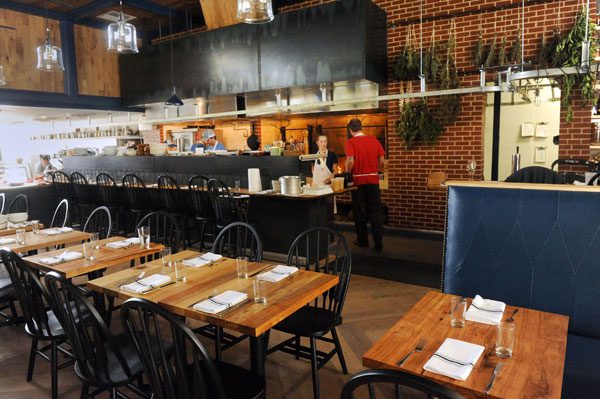 Dai Due serves the ultimate local Texas fare: they source everything from Texas, all the way down to the wine and beer. This is one of my very best brunch menus in Austin. Because food is sourced locally, the menu is always changing. But they have a couple regular items (try the biscuits and gravy with venison breakfast sausage; the biscuits taste smoky from being heated over an open flame) plus lots of rotating items based on what's in season.
WEBSITE | 2406 Manor Rd
---
9. Café no Sé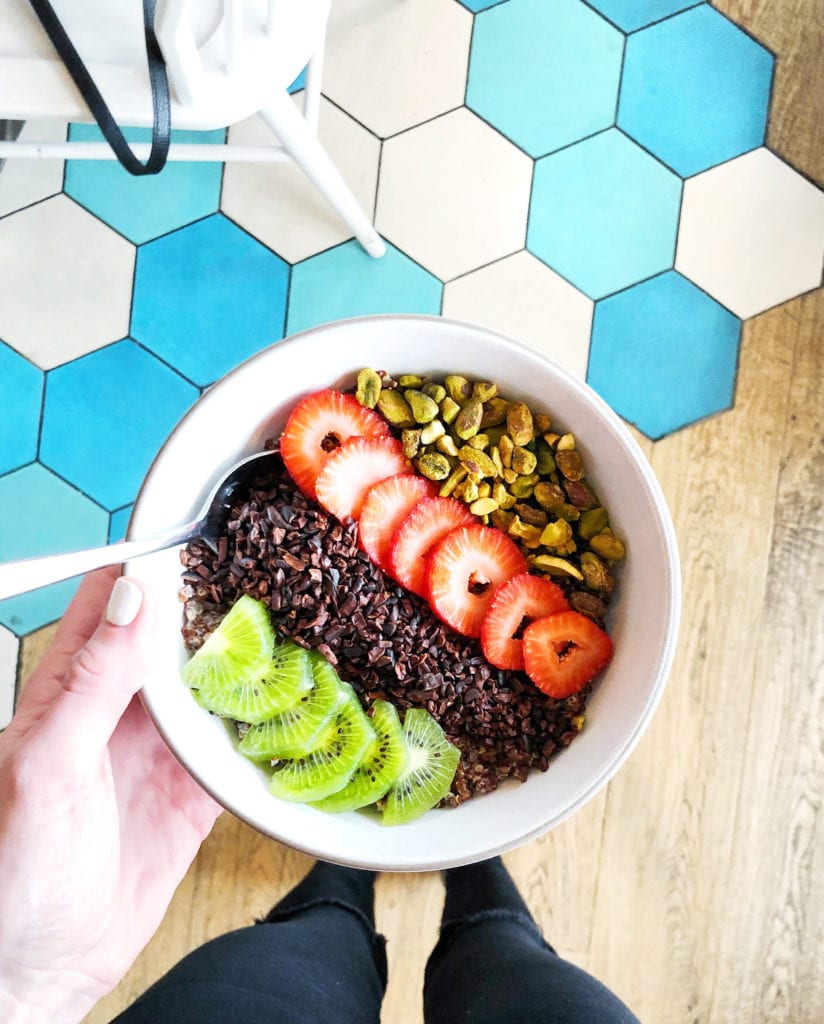 Get your camera ready – Café no Sé, the healthy(ish) restaurant on the ground floor of the South Congress Hotel, was made for photos. The delicious food is all insta-worthy (as are the walls/floors/tables/EVERYTHING!), and the pastries, made by badass pastry chef Amanda Rockman will absolutely blow your mind. Please don't finish your brunch without trying at least one pastry!
WEBSITE | 1603 S Congress Ave
---
10. Fixe Southern House
One word: BISCUITS. (But also try some of the other southern food, like the fried chicken sandwich or the lobster and crawfish pot pie.) But the biscuits re definitely what put this place on my list of best brunch spots in Austin.
Fixe is a gorgeous, upscale brunch restaurant in downtown Austin. They serve southern staples like a biscuit sandwich with crispy fried chicken thigh and spicy Goodflow honey, or a Louisiana catfish fry with sweet corn hushpuppies.
WEBSITE | 500 W 5th St
---
11. Odd Duck
Odd Duck is a staple in the Austin brunch scene. The small plates of farm-to-table fare are made for sharing, and expect to be tempted by lots of delicious pastries! Servers walk around with them on platters, offering them to hungry guests.
WEBSITE | 1201 S Lamar Blvd
---
12. Banger's Sausage House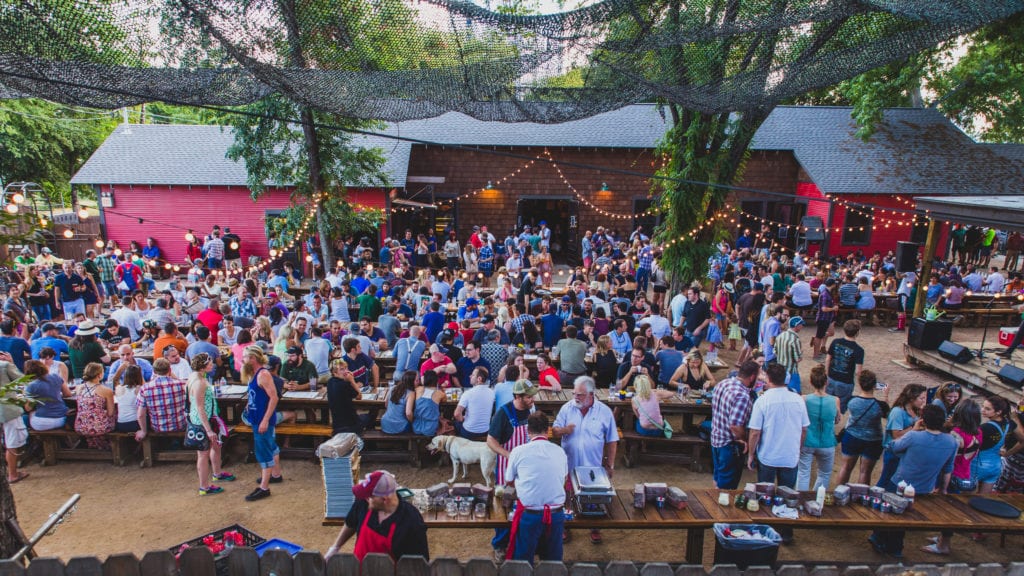 This Rainey Street restaurant easily has one of the longest waits for brunch in Austin, but you can sip on a "manmosa" (a mimosa made with an entire bottle of sparkling wine) while you wait for your brunch feast!
WEBSITE | 79 Rainey St
---
13. Forthright
Forthright is a darling brunch cafe in downtown Austin. This is the place to go for your typical brunch classics like waffles, avocado toast, pork belly eggs Benedict, or just a good ol' American brunch of eggs, bacon, hash browns, and sourdough toast with blueberry jam.
Their pastrami hash is one of my all-time favorite brunch items (you'll leave absolutely stuffed!). And their coffee program is very nice, so be sure to start with a hot latte and a pastry.
WEBSITE | 2900 Rio Grande St
---
14. Hillside Farmacy
Can't get enough of this place! Hillside Farmacy is a renovated drug store in East Austin with ALL OF THE CHARM. All of it. It's been lovingly renovated, and now you can stop by and enjoy tasty bites like green onion biscuits & sausage gravy or blueberry pancakes.
15. Geraldine's
If you're looking for a brunch spot on Rainey Street, Geraldine's is a hard one to beat! They serve contemporary American fare. Think: smoked salmon Benedict, brioche French toast, and a brunch burger with a bacon fried egg. Geraldine's is located at the top of the Hotel Van Zandt where you can enjoy a view of the Colorado River while you sip mimosas.
WEBSITE | 605 Davis St
---
16. Cisco's
Cisco's Mexican bakery has been a staple in Austin since 1950s. It's a great little place to stop by for a casual Tex Mex brunch in Austin of breakfast tacos, huevos rancheros, and biscuits. While the rest of east 6th street is full of brand new 4-story apartment buildings, modern restaurants, and boutique hotels, Ciscos' feels like a hole-in-the-wall. It's a super casual vibe (it feels like a diner) and the brunch food is really cheap and filling and delicious.
Nothing better than ordering a Bloody Mary or mimosa and filling up on a big plate of huevos rancheros.
WEBSITE | 1511 E 6th St
---
17. Mattie's at Green Pastures
Mattie's is truly one of the most beautiful brunch spots in Austin! You'll be dining at the historic Faulk mansion, which was renovated into this southern-style restaurant. (Fun thing: Mattie's is also home to proud peacocks, strutting around on the lush green lawn!) Dine inside the mansion in one of the many unique rooms, or enjoy brunch outside on the patio underneath the giant Live Oak trees.
Both the fried chicken and the biscuits are famous here, so the the Biscuits + Chorizo Cream Gravy or the Fried Chicken Eggs Benedict are two great options. This is a great spot to dress up for a girlfriends brunch in south Austin!
WEBSITE | 811 W Live Oak St
---
18. Counter Cafe
I love this cute, casual, East Austin cafe for their giant pancakes, locally sourced eggs and meat, and all-around yummy breakfast! Try their giant blueberry pancakes, the crab cake benedict, and the tasty biscuits and gravy. (PS: Counter Cafe is home to one of the best burgers in Austin.)
WEBSITE | 1914 E 6th St, Austin
---
19. Foreign and Domestic
Foreign and Domestic is tiny but mighty. The kitchen takes up about 50% of the restaurant space, but there are counter seats surrounding the kitchen if you like a front row seat while you dine. They serve farm-to-table fare, and Guy Fieri kinda sorta made their fried chicken biscuit famous.
WEBSITE | 306 E 53rd St
---
20. Rosedale Kitchen and Bar
A stunning interior with a great patio, classic American brunch dishes, and a bright, upscale feel. I love every single pastry they offer!
WEBSITE | 3800 N Lamar Blvd
---
21. Comedor
This upscale, modern Mexican restaurant has a spectacular Sunday brunch. Think dishes like pancakes with cajeta and brown butter, carne asada and eggs, and cochinita pibil tacos on heirloom corn tortillas.
---
22. Launderette
This American restaurant is a brunch hot spot in Austin! The restaurant is an award-winning favorite that was converted from an old laundromat (yep!), and now they serve some of the best American brunch dish in Austin. The patio is small but charming, and the interior is very cute, too. The buttermilk pancakes and pork shoulder hash have my whole heart.
WEBSITE | 2115 Holly Street
---
23. 24 Diner

It's open early early early every day, so you can head here for "brunch" any day of the week! I always get their chicken and waffles because they are KILLER, but they also have some healthier options and lots of American brunch classics. Definitely a favorite in Austin.
WEBSITE | 600 N Lamar Blvd
---
24. Lin Asian Bar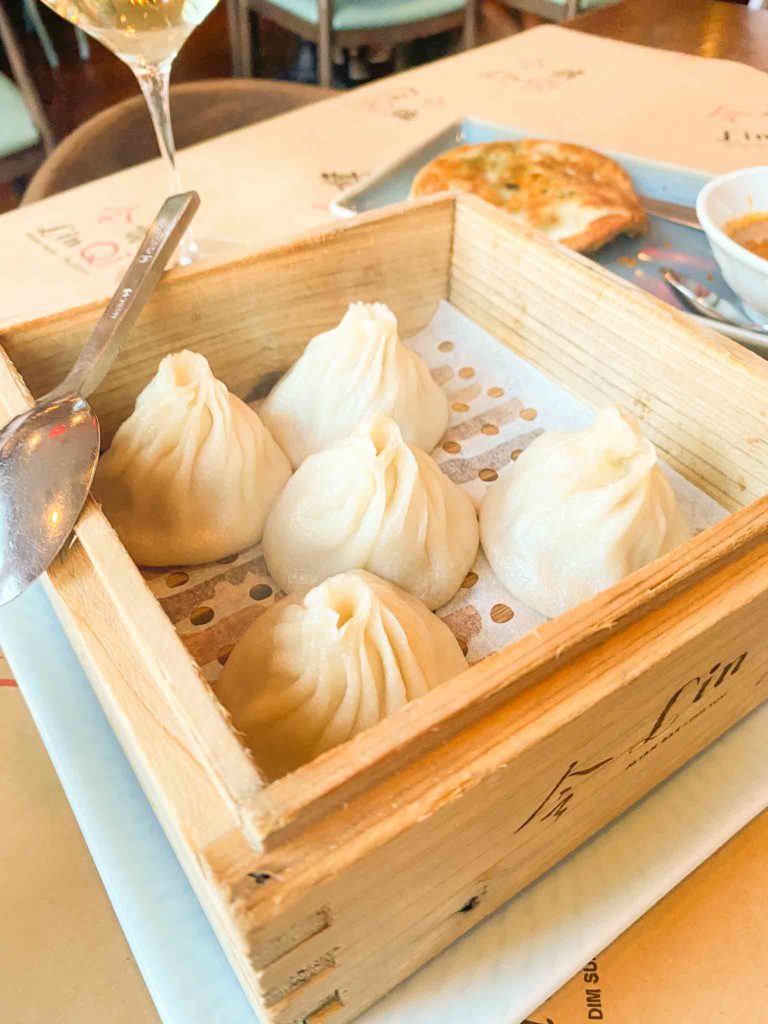 If you want a dim sum brunch in Austin, go to Lin Asian bar. Their soup dumplings are the best! They also have lots of fried and steamed buns, eeggrolls, veggies, and so many more tasty morsels.
WEBSITE | 1203 W 6th St
---
Did you enjoy this post? Be sure to pin it and save it for later!