Summer 2022 is here, and Austin Texas is ready for it! And if you're looking for things to do in the summer in Austin, I've got your back: this blog post is packed with tons of ideas.
I've spent 9 summers in Austin, so I've enjoyed my share of Austin swimming holes, amazing taco trucks, and all-around good times in the Texas heat.
50+ Top Things To Do In Austin In the summer
Part 1: Indoor Activities in Austin
1. Shopping! Lots of the big shopping districts in Austin are outdoor malls, so you get a little bit of the outdoors, and a lot of the air-conditioning. Head to the downtown Austin Second Street District, South Congress (here's my complete guide), or the Domain.
2. Check out one of the museums in Austin. (The Contempoary, The Bullock Museum, The Thinkery or the LBJ Library.)
3. Listen to some live (indoor!) music (a few of my favorites are Moody Theater, Continental Club, C-Boys, Mohawk)
4. Dining…omg, where to even begin? Start with the 20 best Austin restaurants. Then, head to my Austin Index and run your own search to find your ideal restaurant in Austin!
---
---
5. Take a cooking class: a virtual Antonelli's cheese-tasting class, Central Market cooking classes in north Austin, or Thai Fresh cooking classes.
6. See a movie at Alamo Drafthouse or Violet Crown.
7.Take a self-guided tour of the beautiful Texas State Capitol. (Guided tours are temporarily on hold.) Here's all the info you need!
8. Go to a craft brewery. There are SO many great places to get a beer in Austin. Here are 22 craft breweries in Austin for beer lovers!
9. Catch a performance at the Zach Theatre, a uniquely Austin theatre experience that's been here since 1932.
10. Find your next favorite book at BookPeople.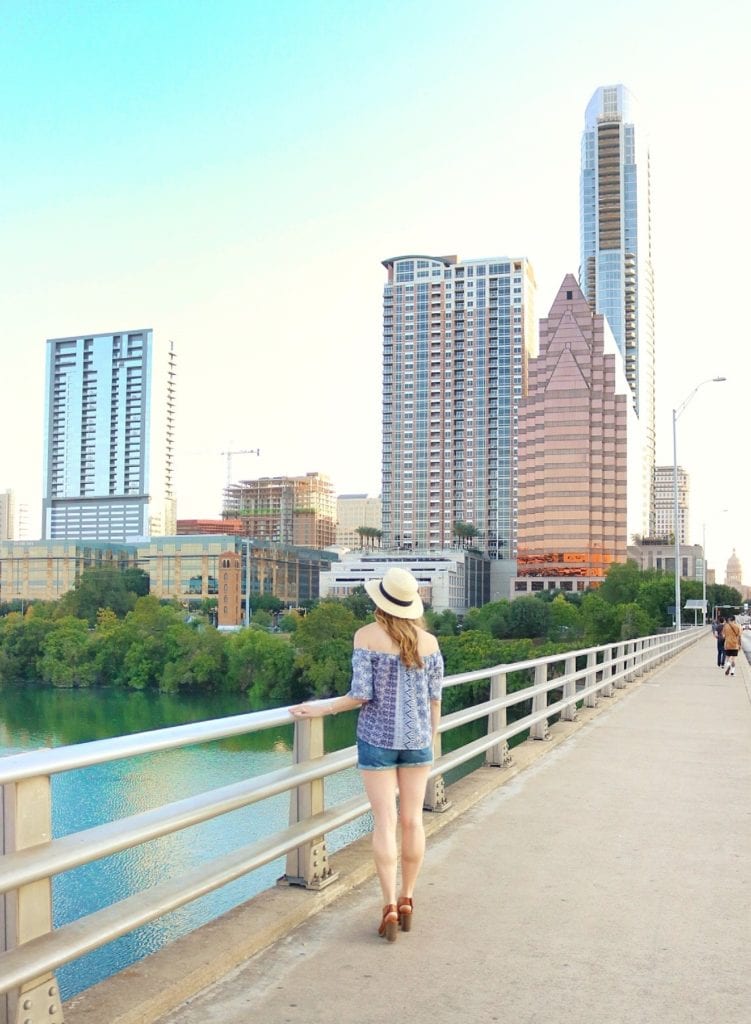 Part 2: Outdoor Activities In Austin
Austin gets hot, hot, hot in the summer, so be sure to pack lots of water, sunscreen, and bug spray! Try to head out in the evening hours, or just find plenty of shade during the afternoons to cool off.
Here are some of the best ways to enjoy the outdoors during the Austin summers:
1. Watch the bats on the South Congress bridge. (They emerge about 20 minutes before sunset every night in the summer.) Here's how to see the bats in Austin. 
2. Catch a movie at Doc's Drive-In Theatre. It's an adorable place that shows two different movies each night. It's a little bit south of Austin in Buda, so here's my guide to Buda, TX so you know where to eat before the show. |WEBSITE|
3. Watch the Zilker Summer Musical. They're doing "Little Shop of Horrors" for summer 2021, and note the new location at the Hill Country Galleria! |WEBSITE| 
4.Blues on the Green is an iconic Austin summer experience where thousands of folks gather at Zilker Park for free live music. Looks like they're still figuring out details for 2021… |WEBSITE|
5. It's Farmer's Market season, so go pick up some fresh produce on the weekends! The Mueller market and both of the SFC markets are great!
6. Catch a show at the Blue Starlite Mini Urban Drive-in theater.
---
---
7. Watch fireworks with 100,000 of your closest friends at the HEB Austin Symphony July 4th Fireworks and Concert.
8. Watch the sunset at Mt Bonnell.
---
ALSO SEE: THE 20 MOST INSTAGRAMMABLE SPOTS IN AUSTIN
---
9. Get a double (or triple!) scoop at some of the best ice cream shops in Austin. Here are 11 ice cream shops you should try in Austin.
10. Get tickets for an outdoor concert at the Nutty Brown Amphitheatre. |WEBSITE| 
11. Take a picnic to Zilker Park. Kids and pups are welcome!
12. Rent a boat and enjoy a day out on the water on Lake Austin or Lake Travis.
13. Rent a SUP on Lady Bird Lake. Bonus: do this in the evening and you can watch the bats emerge!
14. Wander around the Lady Bird Johnson Wildflower Center. There's always something sustainable and native in bloom. Psst: they have a weekly Tuesday Twilights event with live music and food trucks; just reserve your spot early! |WEBSITE|
15. Play Peter Pan Mini-Golf. It's been an Austin tradition since 1948! |WEBSITE|
16. Enjoy the calm at Umlauf Sculpture Garden. They also have special events like Yoga and Meditation on certain Friday mornings. Check their events page here.
17. Go plant shopping to bring some greenery to your home or yard! I love East Austin Succulents, The Great Outdoors, Frond Plant Shop, and Succulent Native. 
18. Head out into nature and go on a hike. Here are 5 great hiking trails in Austin. 
19. Go to an Austin FC game! This soccer club is the first professional sports team in Austin, and the first home game at Q2 stadium is on June 19. |WEBSITE|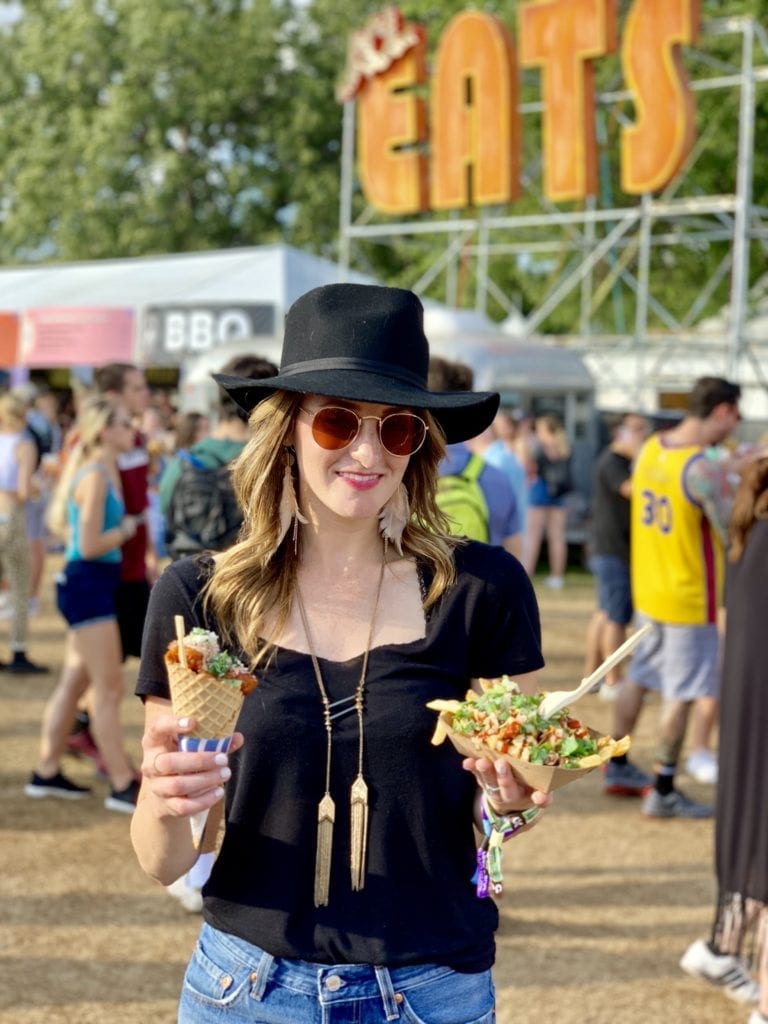 Part 3: Austin Festivals
1. Hot Luck Fest: Food, food, and more food from Aaron Franklin! I love this festival, and it looks like they're still figuring out their 2021 plans. 
2. *Postponed until Summer 2022.* Float Fest: Music, floating on the river, camping….ultimate Texas experience!
3. Big Gay River Float: Sunday, June 18 2021. You + hundreds of friends can drink and float down the river in San Marcos, then head back to Rain on 4th in Austin to party with DJ KAHLU. |WEBSITE|
4. Austin Pride Festival & Parade: This is still planned to happen in 2021! |WEBSITE|
5. Bat Fest: 1.5 million Mexican free-tailed bats, two music stages, arts and crafts, and more! And yes, this is happening on August 28, 2021! |WEBSITE|
6. Hot Sauce Fest: Summer heat + the spiciest hot sauce….can you handle it? (Looks like it's TBD for summer 2021?) |WEBSITE|
7. Out of Bounds Comedy Festival: This is a seven-day live performance festival with improv, sketch, and stand-up comedy. Another one that's TBD for 2021! |WEBSITE|
8. Pecan Street Festival: This is a FREE arts/crafts and music festival. It's one of the largest and longest-running in the nation, and it's back for 2021 on September 18 and 19! |WEBSITE|
9. Austin City Limits Music Festival: It's back for 2021, baby! Get your tickets early! |WEBSITE|
10. Austin Fermentation Festival: I mean….keep Austin weird, right? Psst: this festival is FREE! TBD on 2021 dates.. |WEBSITE|
Part 4: Austin Swimming Holes
1. Barton Springs: This freezing cold water feels SO good on the hottest days of the year! It's open for summer 2021 in Austin, but you'll have to make reservations. Do that. here.
2. Deep Eddy pool is spring-fed (like Barton Springs), so it's also ice cold, but this one also has lanes for a lap swimming workout. Note that it's ONLY open for lap swimming this year (the shallow side is closed), and the entire thing is closed Sun, Tue, Fri. 
3. Big Stacy pool is totally free, and it's a great pool for a lap swimming workout to start your summer mornings! Can't beat that. It's closed Wed, Fri, and Sat this year. 
4. Jacob's Well: drive out to Wimberley to jump into this underground aquatic cave with a 12 foot opening. Make reservations early!
5. Skinny dip at Hippie Hollow. Yep, swimsuits are optional here!
6. Hamilton Pool: this is a popular summer hangout spot…make reservations months in advance! While you can visit in summer 2021 to see the sites and walk around, swimming is banned for the foreseeable future due to some geological issues. 
7. Swanky hotel pools: Hotel Ella, South Congress Hotel, The Westin, The W, and the Line Hotel are just a few of the swanky Austin hotel pools that sell day passes.
8. Free swimming holes: Twin Falls, Sculpture Falls, and the Liz Carpenter Splash Pad are a few of the free swimming holes/splash pads that are perfect to visit on a hot summer day.
9. McKinney Falls State Park. There are shallow areas for wading and deeper areas where you can jump in to cool down from your hike.
10. Krause Springs is out in the hill country. You can even camp out here if you want to make a day trip out of it.
---
---